Local Loves : De Edition : Carlos Alejandro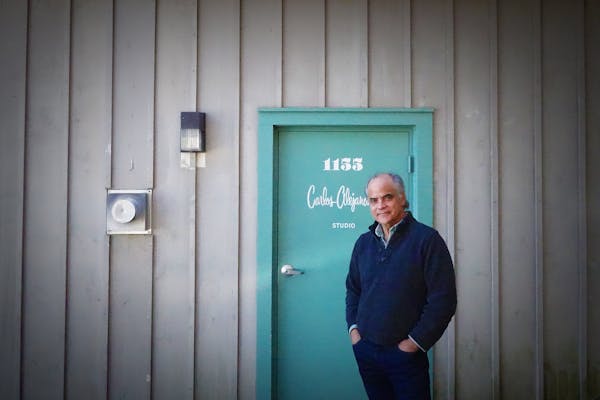 Wilmington, Delaware local, Carlos Alejandro, is somewhat of a renaissance man and—as the mastermind behind #hgWilmington's custom photography—we wanted get to know him even better.
We met with Carlos at his studio in Yorklyn where he showed us his work from the two days prior: a House Industries shoot for Time Magazine and a project depicting the construction behind a huge solar array in Middletown, MD. He starts off telling us that he is New York born and has always been skilled with art, words and color. Carlos has lived in Delaware for many years now and has grown a multi-talented family—costume designer, aspiring electrical engineer and musicians, to name a few. He plays his daughter's music for us in the background and raves about her talent in singing and songwriting, "She's adorable." (editor's note: she is amazing! → Kira Alejandro)

hg: are you musically inclined as well?
carlos: that is my other life—my first life. I am a classically trained musician—flute + keyboard. There is a recording studio upstairs. (above his photo studio)
hg: how did you make the transition from music to photography?
carlos: I was a songwriter—it was tough being in that business. So I went back to my other big gift, which was living in the visual world. I started taking pictures and it just kept building and building. I had already learned discipline from being a musician. It took a while to go from being someone that takes good pictures as a fine artist to being able to afford to be a fine artist, a commercial photographer…
"…I've never really stopped being a fine artist–but haven't really had a show in 10 years. I'm sort of going back to that."
hg: tell us about photographs you've taken for honeygrow.
carlos: they are the things you don't see. That's what infrared does. The pictures were taken in color, but because I know what they should look like in black + white, I made them into the black + white they should be—done digitally, 34 megapixels. I was told to take whatever I wanted to take, which is a blessing. So I shot places that I thought would sort-of fit—kind of urban, kind of industrial, kind of homegrown in feel. These are some of my favorite unseen places in Wilmington—warm architectural patterns on Rockford tower, Smith bridge, the bottom of I-95, the Kalmar Nyckel.
hg: you've been getting back into film photography, tell us about it.
carlos: well, upstairs I also have a dark room. When I built this place, I built a dark room because I thought, "I'm going back to film, it's the best." And so in the last six months I've spent more time in that dark room than I have in the past 15 years. I love showing people how it works. You have to show them because you cant just tell them…
"…You have to put your fingers in it, you have to smell fixer and stop bath. And you have to see an image just show up on white paper. It has always been about the entire medium for me. A lot of people have a camera, a lot of people have a computer, but there's not a lot of people who wrap their arms around all of that and embrace it and keep moving forward."

hg: so why Delaware?
carlos: well, I moved to Delaware permanently in the 1980's after living in a handful of other states…
"…Delaware kept calling my name."
hg: and what are you doing in your free time?
carlos: well, there's like a half of my life that has been dedicated to education—I don't know where I find the time (laughs). I developed a program for Cab Calloway School of the Arts so kids can understand space and form. It's [art] such a huge part of our economy and for people like us [artists] it's important to advocate + build models that include kids who have this type of mind. All kids have gifts and we should immerse them in technology.

Nothing like inspiration from a locally grown artist—take a look at his equally as inspiring photography here and here!