Hoboken According to Hoboken Girl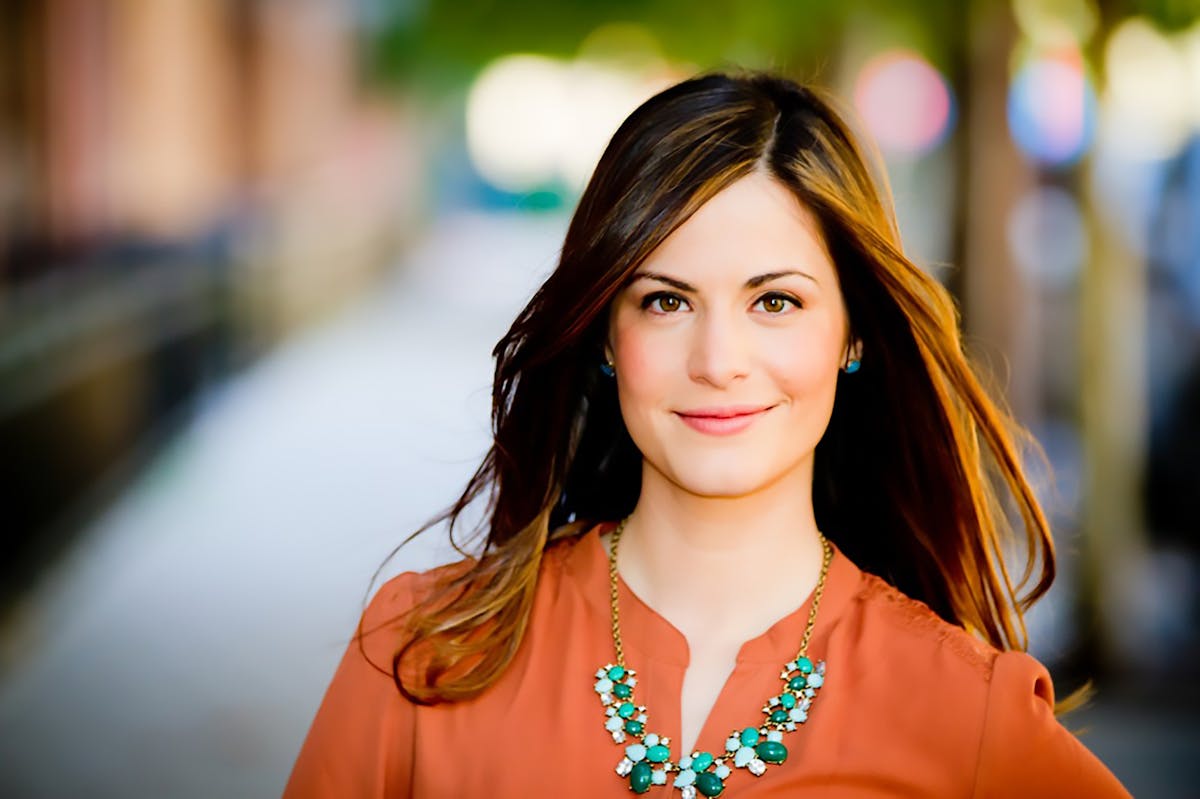 A North Jersey native introduced to 'Mile Square City' years ago, Jen Casson, first created Hoboken Girl as a New Year's resolution in an effort to break herself of what she calls 'Four Block Radius Syndrome.' Now, with three years + lots of exploring under her belt, both Jen and HobokenGirl.com have become the staple source for all things Hoboken. And as we opened #hgHoboken, we had to hear her take on this lively city.
hg: what is your favorite section of HobokenGirl.com to discover new for?
jen: food! And now, I've taken on more of an editor's role, so it's really about scoping out new, fresh content and writers who are experts in their field who can bring a fresh perspective to the blog. I love when people pitch article and column ideas! [editors note: hint, hint!]
hg: as a self proclaimed 'health nut,' how is the dining scene in Hoboken?
jen: I would definitely say that the dining scene is becoming more inclusive of all types of eating habits—it used to be, I'm slightly exaggerating, just Italian delis, Chinese food/sushi, Mexican, Cuban and bar food. It's now turned into a melting pot of cuisines—Indian, Thai, Malaysian and now—a few juice bars are popping up, as well as some healthier options (like honeygrow). Finally!
hg: what's next for Hoboken Girl?
jen: we have a few secret projects in the works (can't share yet), but we are developing a small-business marketing aspect—we have a lot of ideas to share! We are also expanding our events sister site, City Girl Socials, dedicated to bringing local community businesses and women together. (check out #HobokenGirlSocial on Instagram!) It's so fun to host, meet our readers in the community, showcase small businesses and connect wonderful women!
hg: what do you love about Hoboken?
jen: the best thing about Hoboken is that you are able to do so much in such a small area. Take a walk down the block and you can pick up your dry cleaning, grab a delicious cup of coffee, buy a book at a locally-owned bookstore, get your nails done, have some mutz, and have a picnic on Pier A—there's an infinite number of things to do. The city has so much character; old world charm mixed with new…
"…AND THE VIEW. The view never gets old. I feel like a tourist every time I walk the waterfront."

hg: describe the city in one word.
jen: vibrant.
hg: tell us about the 'old' Hoboken?
jen: the old Hoboken is before my time…but my friends who have lived here since they were little share a lot about it—Less strollers + Starbucks.
hg: How would you describe the transition from 'old Hoboken' to the city we see today?
jen: I think the transition is tough for many residents who have lived here their whole lives. Even as a resident for only 5 or 6 years, I see the changes—But for my friends who have been here forever, the change is drastic from 10-20 years ago…it's a lot. However, the city still has it charm with locally-owned businesses, and hopefully we'll keep it that way.
hg: to what do you attribute this change?
jen: I think people are realizing that Hoboken is the best thing since sliced bread…
"…a small city feel, family-friendly, great for young professionals, and lots to do—all with a 10 minute commute into NYC. It doesn't get much better than this"
hg: what is the best tradition the city holds?
jen: the festivals—we have so many—and the love of Frank Sinatra. We love Frank!
hg: so, you'd say you're a Frank Sinatra fan?
jen: of course! Ever since I was little. Our last song at our wedding this summer was actually "Summer Wind," by Frank (on the waterfront in Jersey City!).
hg: where is the best place to get fresh mutz?
jen: having just visited Italy, I didn't realize how authentic we truly have it. Hoboken's mutz is pretty comparable to any Italian city's cheese! Vito's, Biancamano's, Fiore's (their roast beef mutz sandwich is amazing), or Lisa's—ahhh, they're all good! I also love Blue Eyes Café, a new restaurant on the water—the owner is from Italy and serves delicious Buffala Mozzarella straight from Rome.
hg: what advice would you give to the new kids on Washington St?
jen: Hoboken is like a family. If someone comes in and likes your food, they'll tell their friends and family… who will tell their friends and family and then…you get the gist. We're very excited for honeygrow to come to town!
If you're also new to Hoboken, or if you've somehow never come across Hoboken Girl, take a look here—you'll probably end up making some awesome plans for the weekend.
instagram . twitter . facebook