Growing local: gehman farms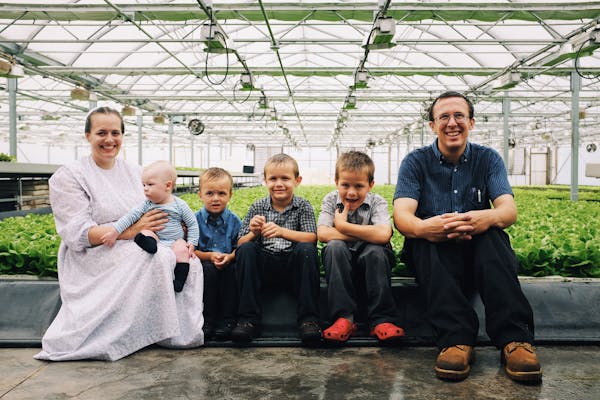 if you've ever opted for a Boston Lettuce Cup stir-fry at honeygrow, you've tasted the passion, love + hard work that the Gehman family puts into their hydroponic farming operation in Telford, PA. Thanks to our friends at The Common Market, we were able to tour the Gehman greenhouses to see what makes their lettuce, pea shoots + basil stand out. Read on as Tim Gehman provides a brief history of their operation, with additional insight from Margaret Smith of The Common Market.
hg: when did your family start the Gehman Family Farm?
tim: we started growing lettuce here in 2008. I grew up in greenhouses with vegetables, but was mainly growing flowers.
hg: what did you originally produce on this land?
tim: geraniums, poinsettias, mums, all that kind of stuff.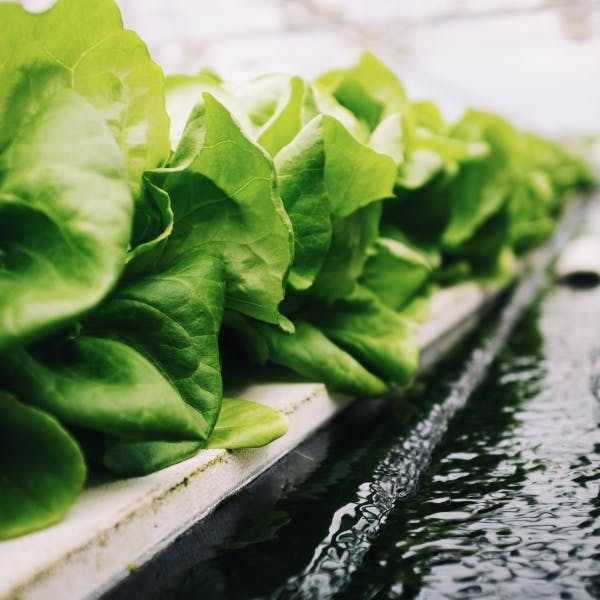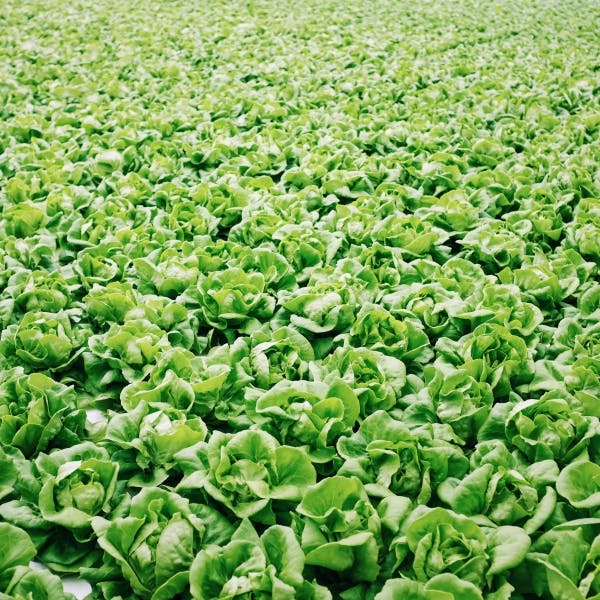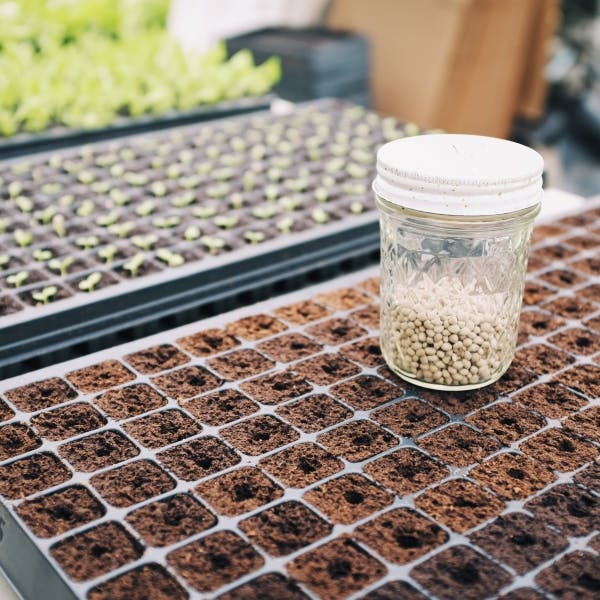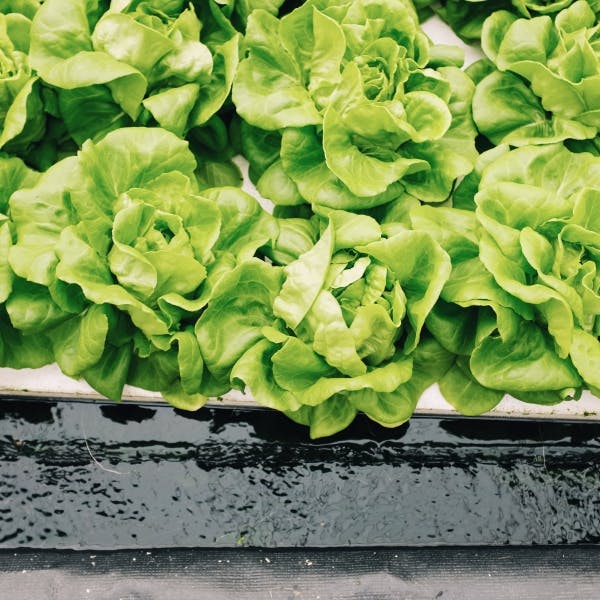 hg: what prompted the decision to start a hydroponic operation?
tim: well, one thing we liked was the longer growing seasons—it's a continuous year-round business.
margaret: the continuous nature of the production makes his products an excellent fit for The Common Market. As a local food hub, it's important that we are able to offer a diversity of high-quality products year-round including seasonal foods, frozen + canned shelf-stable items. Tim's hydroponic butterhead lettuce + pea shoots are available year-round, providing an important fresh produce offering to our customers in any season. The hydroponic nature of his operation also results in some of the most consistent quality year-round.
"Our customers have grown to trust the Gehman Family Farm as a source of vibrantly green, tender greens that they can count on in their kitchens week after week."
hg: how (if at all) has hydroponic greenhouse farming expanded your growing season?
tim: it's basically year-round, though we are still fighting the lack of sunshine in the Winter.
hg: what are the advantages (lesser known, non-obvious ones) of hydroponic growing?
tim: it's much cleaner, with way less pest + disease pressure.
hg: explain a typical day for you: illustrate the realities of farming for us + our readers.
tim: Monday + Thursday we're picking and Tuesday + Friday we do deliveries. Usually, most of our customers have our products within 24 hours of being harvested. Sometimes it's a little longer with wholesalers, but still it's kept pretty fresh. Wednesdays are our day to do catch-up work—our off-day. Saturdays are our "do the work that doesn't get done other times" day.
hg: can you share more about your conservation efforts on (and off) the farm?
tim: we are collecting rainwater. An inch of water is 27,000 gallons an acre, but we are a little bit less than half an acre. We're also heating with renewable energy, waste wood. We don't have any runoff; we use our water continuously. We aren't dumping water into the environment.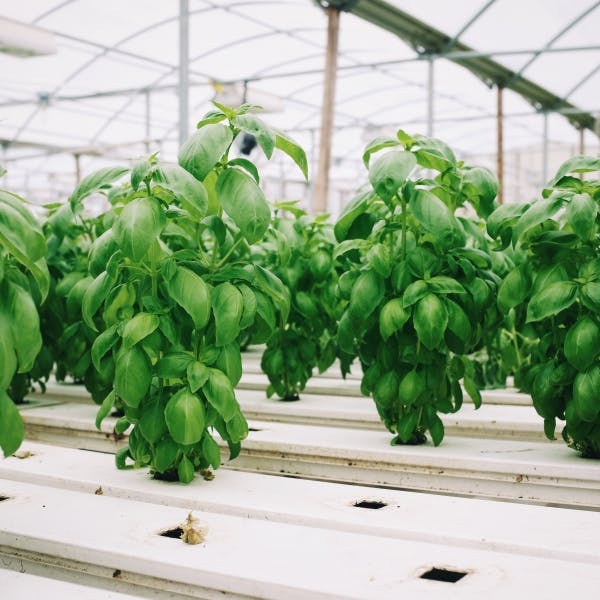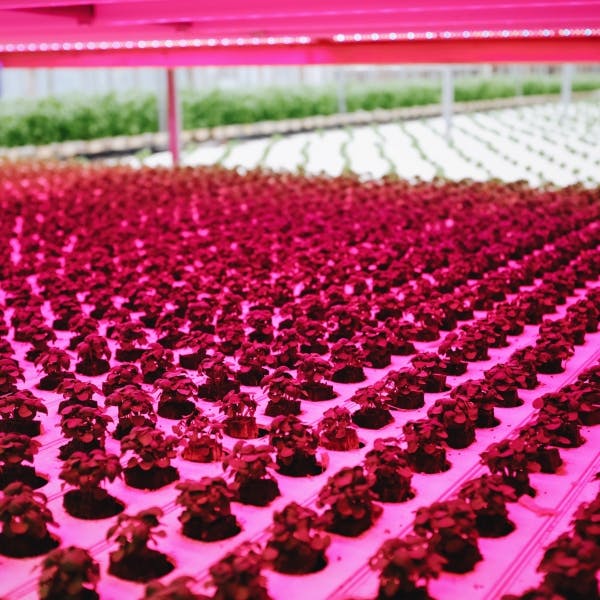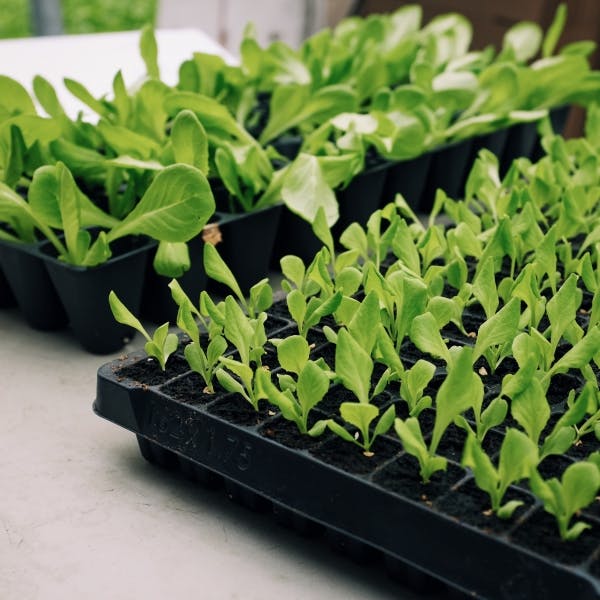 hg: how has honeygrow + Common Market helped you expand your hydroponic operation?
tim: they have been a steady customer + huge supporter of growing locally.
margaret: the increase in demand from our customers was a big factor in the construction of their second greenhouse—which effectively doubled their production! This is such an important story to tell—not only the general success of local farms, but the growth + sustainability they can realize by tapping into the larger markets that The Common Market brings to the table. One important way that The Common Market works with our sustainable producers is by doing crop planning. Andrew Puglia, our Procurement Manager, strategizes with many of our farmers including Tim in the winter to share insights + plan ahead to meet the needs of the Mid-Atlantic
hg: is there a dream / fantasy crop you'd love to grow some day?
tim: we might grow into arugula or something similar, but not right now. I'm not sure about others—peppers + tomatoes spoil too easy; that's one reason we've never grown either of those.
hg: you currently grow basil and Boston lettuce hydroponically; do you have any intention to expand the offerings?
tim: we may expand to other varieties of lettuce + we've done some with micro greens in the past. We may do more in that area. We also process a lot of cut pea shoots in the wintertime.
taste the Gehman Family Farms' butterhead lettuce for yourself — order a Boston lettuce cup for your next stir-fry at a honeygrow near you!