THE ARTIST BEHIND WALLS FOR JUSTICE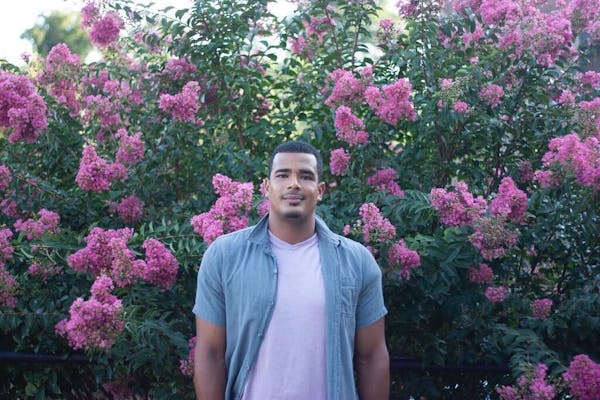 To begin, we'd like to reiterate that Black Lives Matter. This is not a stance, it's a fact. Over the past few months we've taken the time to look inward to understand how we've perpetuated the larger issue, spoken with our team members to learn how we can be an agent of change, implemented necessary change, introduced required diversity and inclusion training, and plan to continue to do so much more - all to ultimately eliminate racial inequality. We will continue to lead by example.
We made a promise to continue supporting the black community, and we intend to keep that promise. After the protests in Philadelphia, many of our neighboring stores boarded up, which made the city look different, to say the least. Sam Rodriguez, saw this as an opportunity to make a difference, beautify the city, join the protests, and spread awareness for racial inequality in a creative way. We admired his work from afar, and when we were sourcing muralists for our newest Exton location - we knew we wanted Sam to create the mural at Exton, in order for Walls for Justice to be on our new restaurant's walls forever as a lasting reminder that we will continue to fight for justice.
Sam and his team at Walls for Justice commissioned the Exton mural, highlighting an icon and providing positivity and bright colors to our own walls. We caught up with Sam to learn more about him, his project, and his vision.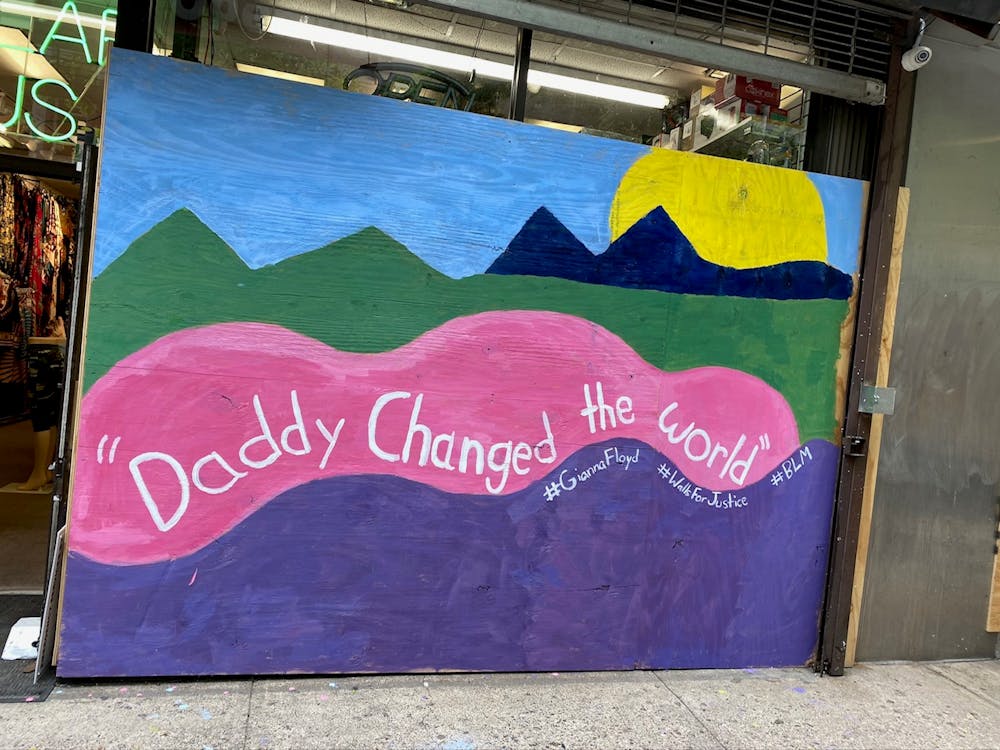 hg: We are so excited to meet you Sam, tell us a little about yourself.
Sam: Samuel Rodriguez, Born Sept 22, 1990 is a Teaching Artist and a Creative Entrepreneur in Philadelphia, PA,. Here are five fun facts that are also connected to daily reminders and activities that help me find a work-life balance.
1. Nature is everything and reminds us of an important wealth principle: Abundance! When a fruit tree is ready to bear fruit it will provide it in abundance. Locating a tree that is ready to harvest requires having patience. Many of us believe success comes overnight. Yet, there's the preparation that goes into growing a fruitful tree!
2. I enjoy cooking. It's important to nourish our bodies because it will help us with our mental capabilities. You are what you eat.
3. Martial arts helped me face my fears and anxieties. By learning how to control the situation and push through my limits to survive, I now carry tenacity and discipline into my work and passions.
4. I enjoy Caribbean music! From Salsa, Bachata, Afrobeats, and Bob Marley! Music was my first source for learning about diversity. It shaped early on the idea that everyone has a lot of commonalities and we are not truly different.
5. I love animals! Animals remind us of the power of creation. We do have the power to create. To create art! To create buildings and organizations! We have the power to create our reality! For ourselves and others.
hg: Now tell us about Walls for Justice and how this non-profit came to be.
Sam: To be honest, I needed an outlet. Covid-19 had us all lockdown for a few months, that does something to your emotional and social state. I was eager to interact and create art. After the destruction that occurred in Philadelphia after the civil unrest of the killing of George Floyd, I was determined to join the protest in a creative way! I gathered Artist friends and volunteers to paint on plywood to send messages of hope.
hg: How did you get into mural designing/painting?
Sam: I am a trained muralist. I learned most of my techniques from another arts organization in the city called Mural Arts.
hg: You've installed tons of murals on walls throughout the city. What's your favorite mural you've done so far?
Sam: Honestly, so far was the first mural we did at Fabio's Dollar store. I will never forget that day. It was the first store owner who said YES after receiving more than 50 no's from other local businesses. I am deeply grateful, for Mahammuad, the store owner who accepted my request to paint his boarded-up storefront.
hg: How has the city of Philadelphia reacted to your walls throughout the city?
Sam: Since the beginning, we have received nothing but great feedback and interaction from the city. Not one time has there been any negativity towards any of the paintings we created. Art is universal, there is no tension or hatred in art, and that is why it has been accepted by so many people know we are providing a voice for their community. We found a way we can all protest with a paintbrush.
hg: For our new Exton location, you created an incredible mural with a quote and image of Jesse Owens. How did this design come to you?
Sam: The design came from a wonderful individual. This local artist named Madeline Smith has been working with Wallsforjustice for a month now. When she heard about the announcement of the honeygrow mural, she was one of the first artists to reach out to me to help me in this project. The design process is quite simple at Wallsforjustice. We work with the business artist and community members to include a message of solidarity in the mural that suits the business owner's brand and message. So the design that you see, was a collective effort to spread solidarity and positive messaging.
hg: What does this quote mean to you?
Sam: This quote reminds me that no matter the circumstance or the issue we may face there is and will always be positive reinforcement. It also means that many of us have talents. Do not waste your talents, share it with the world because you also can make a difference just by being yourself!!! All you have to do is inspire others!!!
hg: What's next for Walls for Justice?
Sam: Wallsforjustice is currently in the process of completing our 501(c)(3) application. We are finding new and innovative ways that we can continue capturing these moments in history where the community comes together for change. We will continue to create murals and bring attention to social racial injustice through art. The community will still always be involved, that includes the individuals and artist who live in our neighborhoods and the stakeholders who own our businesses.
hg: When you aren't painting and designing murals for Walls for Justice - what's been your favorite activity during quarantine?
Sam: When I'm not designing and planning murals, I am out on a nature walk or participating in some athletic activity. I have mastered work and chill!
See a sneak peak of our mural below!