Photographic Syncopation: Ian Bell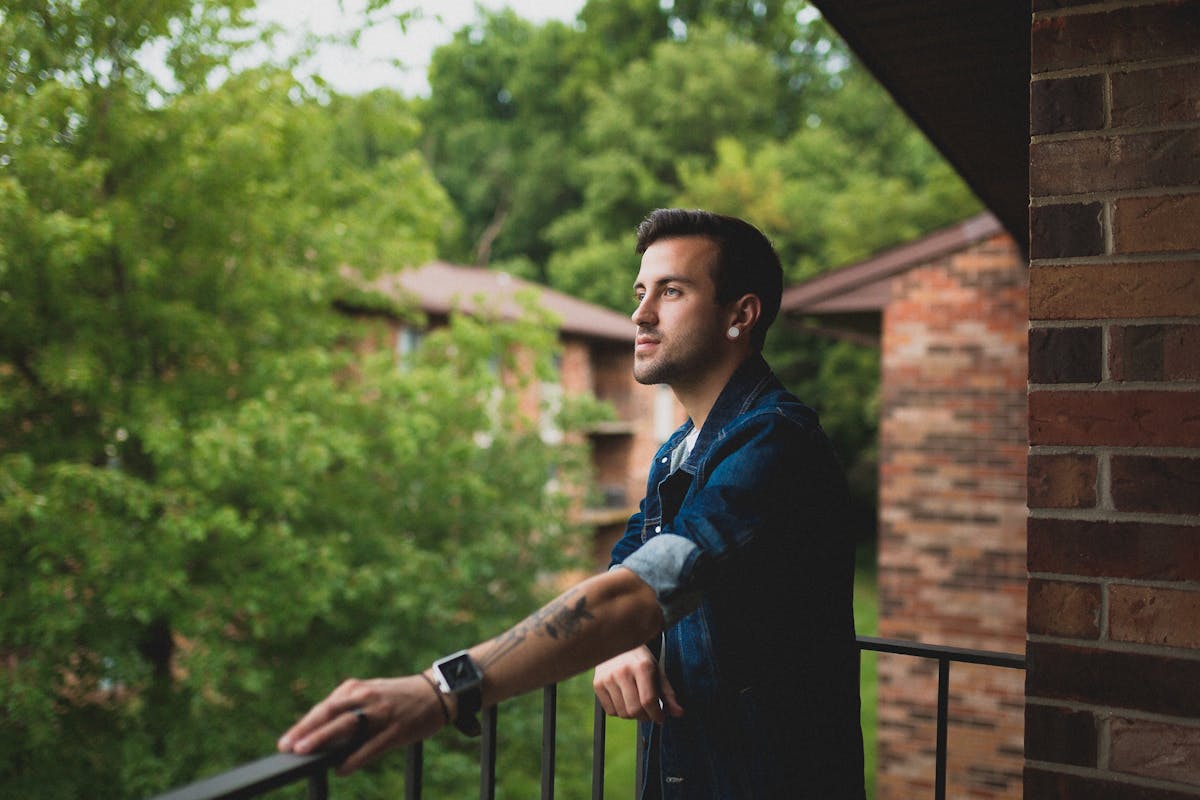 we teamed up with Baltimore-based photographer, Ian Bell, to bring our new Rockville location to life. Ian's background is a mixture of music + photography, pulling inspiration from both mediums for each project he pursues. He often ends up marrying the two practices together when he hits the road on tour with a band—playing a set one night, shooting photos of performers the next. We caught up with Ian at the grand opening of hgRockville to learn a bit more about how his love for photography initially emerged, how it's grown since + what inspired the three pieces featured in our space...
hg: when did you first take interest in photography? What inspired you to pursue this art form in a more serious manner?
ian: I picked up a DSLR camera for the first time in Fall of 2015, following a 40-day tour of the entire country with the band Have Mercy. Going on tour and meeting individuals who pursued their creative passions as full-time careers inspired me to take a similar leap. When I returned home everything kind of just fell into place and I've put putting 110% effort in ever since!
hg: what motivates you to create content regularly? What about an environment catches your eye while you're out shooting?
ian: experiencing everyday life inspires me to document my life through my eyes. I want to capture a creative version of what I'm actually experiencing and interacting with. My goal is to share authenticity + promote honesty with my audience. I'm drawn in by strong symmetrical lines, harsh shadows contrasted with bright light, and creative framing such as a doorway or window.
hg: you're also a drummer — do you feel there is a symbiosis between music + photography? Do you ever combine the two mediums?
ian: absolutely! Most of my work is inspired by rhythm, melody, and vibe. Specific songs, guitar licks, keyboard soundscapes, drum fills, and lyrics motivate me to visualize the impact they left on me. Working with bands and artists brings everything full circle; I think about the identity of the artist/group and their music when I work on projects with them.
hg: if you had to choose between music or photography; which one and why?
ian: that's a tough one — wow! I'd have to say music. Photography is my career and my passion, but nothing beats the indescribable feeling of creating sound and mood out of silence. As a drummer I get to fully immerse myself in a groove + it's like I'm in a different state of mind. I come from a family of musicians, so there was always a focus on sound rather than image as I grew up.
hg: you're the featured artist in our new Rockville, MD spot — tell us a bit about the featured photos + the inspiration behind them.
ian: first off, thank you for featuring me. It really means a lot to work closely with honeygrow to showcase work that I'm proud to call my own! I appreciate that honeygrow connects with local artists. The photos are a mix of landscapes and creative portraits; the landscapes reminded me of dreams where one can simply explore + dive into fulfillment. The creative portrait featuring the brunt photograph was taken during a hike in which I wanted to shoot some polaroids in addition to digital content. The Polaroid's tangible nature helped me appreciate being able to touch and feel art, not just editing it and throwing it on the Internet. The other creative portrait with the broken TV and anonymous individual was meant to showcase the portrayal of one's identity via various forms of media vs. their true "hidden" identity. These days it seems like we're all putting on an exaggerated show for everyone — even if it's for positive reasons. It has pros and cons, but it's moreso just acknowledging that current reality.
hg: where are some of your favorite spots in the Baltimore/DC area to explore + photograph? Any "hidden gems" or lesser known locales we should check out?
ian: Baltimore is my home, so I'm always shooting around Hampden, Fells Point, and Mt. Vernon. Each area has a unique allure that can easily inspire creativity. DC's busier layout allows for greater diversity; Georgetown is a favorite location of mine. Both Hampden and Fells Point have small neighborhoods, alleyways, and secret spots that offer up incredibly picturesque scenery. I highly recommend those areas.
hg: portraiture is a common focus in your portfolio. What about capturing people + their personalities interests you most? Is there a particular person (celebrity or otherwise) which you'd love to photograph one day?
ian: I really enjoy connecting with others and making new friends. It's a unique experience capturing someone's personality and allowing their creative spark to flourish. Photographing people also allows me to be social and open. I firmly believe we can all learn from one another.
"My clients have taught me far more than they realize and for that I'm extremely grateful."
hg: what advice would you give someone who is looking to pursue photography as a full-time profession?
ian: I'd say 100% go for it.
"Follow your dreams. Take the risk."
We're far too concerned with the "best" way to live life, when we end up missing out on the deeper meaning. Though, don't quit your full-time job like I did until you're at a sustainable point in your career. Exercise a little restraint and practicality! Make sure you do your research and have a solid plan. But also accept the unknown. You can't plan for EVERYTHING. That's part of experiencing life to the fullest.
hg: are there any musicians, artists or photographers you look to or reference regularly for inspiration?
ian: totally! I'm inspired by a great deal of creative entities. My favorite bands currently are UnderOath, Pianos Become The Teeth, Counterparts, and Being As An Ocean. All of them showcase a perfect balance of aggression and melody; a comprehensive display of emotion. My favorite photographers/videographers are Samuel Elkins, Irene Rudnyk, and Peter McKinnon; they all have very unique, direct styles that have influenced me in various ways.
learn more about Ian via his website, and follow him on Instagram for his most recent work
visit our new Rockville location to see his featured photos