Mother Earth Organic Mushrooms | HG Field Trips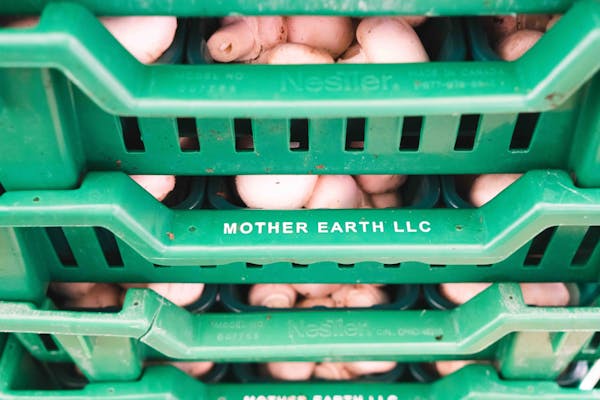 Jerry Yeatman is many things: a friendly face, an engineering graduate, a Rolling Stones Fan; and although we could've spent all day asking Jerry to assign classic rock stars to their identifying vegetables, we wanted to learn more about his most bountiful profession as a mushroom farmer at Mother Earth Organic Mushrooms.
We spent the afternoon in and out of "mushroom houses" to discover the stages of growing mushrooms at Jerry's 100-year family farm in Kennett Square, the mushroom capital of the world. From the almost-invisible mycelium to the giant portabella mushroom, Mother Earth takes care to nurture and handpick every organic mushroom produced in their facility.
Mother Earth Organic Mushrooms | honeygrow field trips from honeygrow on Vimeo.
Click the video above to learn more about Jerry's passion for growing the organic mushrooms found in our honeygrow dishes.