Meet Hg Enthusiast, Char Nolan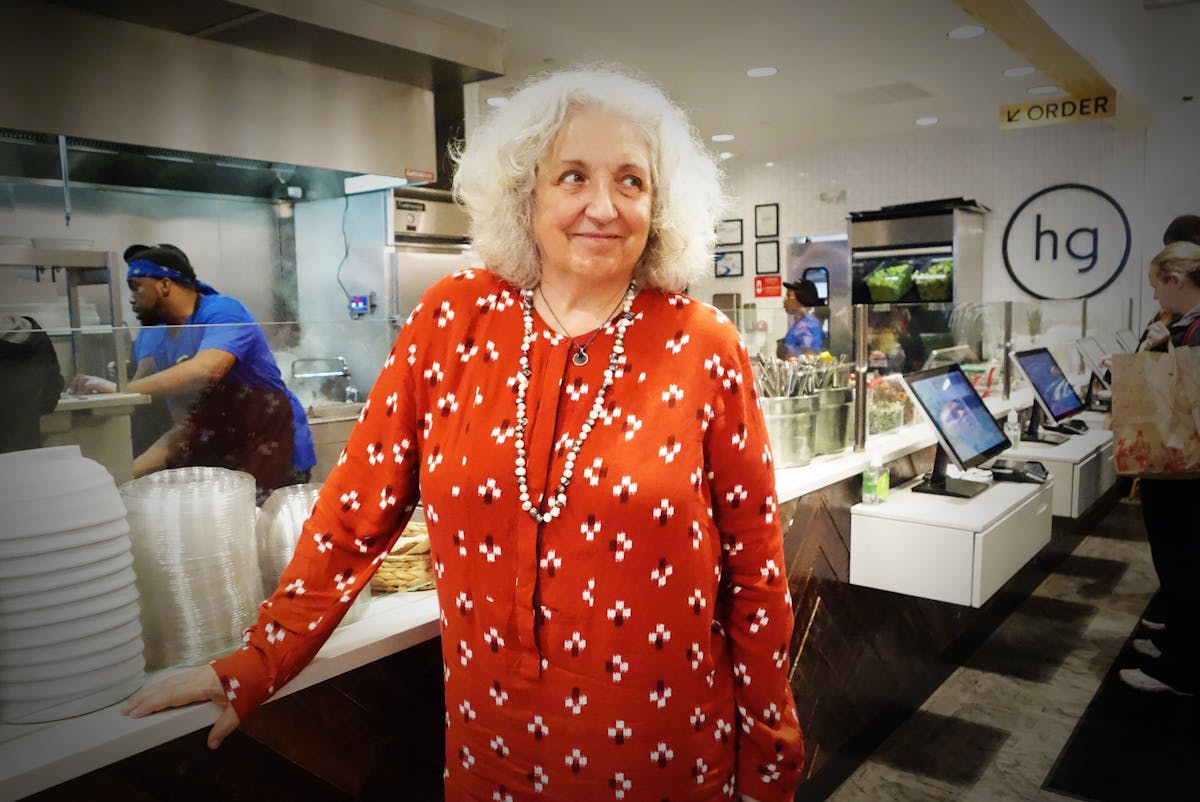 Meet Char Nolan, wearer of many hats, but most well known as a plant strong advocate. She is one of our biggest fans (and has become a dear friend) and her story is beyond inspiring.
hg: so it's safe to say you're a huge fan of honeygrow. Would you say you're our #1 fan?
char: well, I think that would be a little presumptuous to say. I remember when the first honeygrow opened because Justin [hg's founder] was on television. I remember thinking 'What a nice guy!' An old friend asked me to meet at honeygrow on City Line Ave. and I had thought it was a garden center (laughs). When I went in, Justin was there so I introduced myself. At the time, I worked for Engine 2 Diet—which Justin loves and honeygrow is one of the few places I can recommend to people as a health coach. It's a big deal to be able to get fresh squeezed lemon juice. I appreciate everything about honeygrow.
hg: have you always eaten a plant-based diet?
char: no, I have been eating this way for just over 6 years. I turned my life around and lost 100 pounds…
"…Losing weight can be easy, but continuing on the path and making it work is what's even harder."
hg: how were you eating before?
char: a standard American diet. Someone had recommended the Engine 2 book and I thought 'I can do this.' After I was finished with the challenge, I felt great and I never looked back.
hg: at what point did you turn this into your career?
char: when I was working at Whole Foods, they selected a few team members to go to an Engine 2 immersion and the rest is history. I joined the Engine 2 team, got a certificate from Cornell in plant-based nutrition, and became a certified a plant-based chef and a food literacy instructor. So, the food came first and then the reshaping of my professional life came after that.
hg: is social media another extension of your excitement behind your recipes + blog?
char: you know, I love social media! I think its so much fun. It allows you to become almost a voyeur to society. You can learn a lot and it allows you to see the switch in how people approach food and what they're eating. I think people are getting healthier and you see people in the media talking about it more and more…
"…I think Oprah should come to honeygrow. It would become one of her favorite things."
hg: how do you spend your free time?
char: I swim a lot. Which is great exercise and you get a lot of time to think. I also spend a lot of time in my kitchen creating recipes. I have a nice group of friends, we hang out and do nothing.
hg: what's the best thing you're making right now?
char: right now, because its fall, there are so many great root vegetables and so many good farmers markets.
hg: where do you see food trends going next?
char: hmm, I think the trend will be grab and go casual and plant based will become more of a norm.
hg: let's say someone challenges you on your plant strong lifestyle, what's your go-to answer?
char: vegans get such a bad wrap and a part of me wants to defend them, but...
"...food is personal—and as long as you honor that, everything will be ok."
hg: what's your go-to at honeygrow?
char: salad with mixed greens. I love all of the veggies and, of course, the lemon juice. My husband loves the red coconut curry stirfry
hg: do you cook separate meals because your husband is not vegan?
char: I make one meal—you don't like it, you're on your own.
Read Char's latest article for The Town Dish here and follow her on Instagram!