Location #7 at Penn Is Open!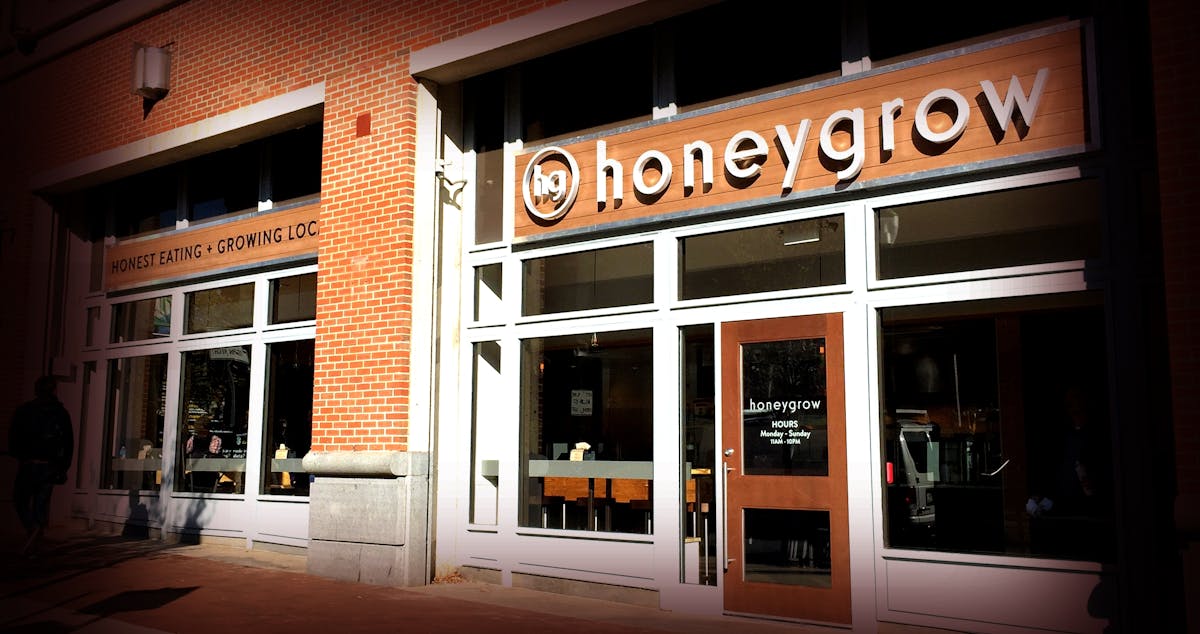 We are excited to announce the opening of our seventh location today at 3731 Walnut Street at the heart of the University of Pennsylvania. Located across from the Wharton School of Business and the Annenberg Center, our seventh location occupies what was formerly Campus Copy. Like our original location in Center City, our newest honeygrow features custom designed furnishings from Philadelphia Woodcraft (reclaimed wood tables) and Fab Dubrunfaut (reclaimed wood stool tops).
Unlike any of our other Philly locations, our West Philly location features new ordering kiosks with photography by local photographer Jason Varney and videography by Samuel Markey. Several months ago, we commissioned local blogger (major Philadelphia fan) Conrad Benner, aka StreetsDept to capture the energy of West Philly through his iPhone lens; his work graces the walls as both a wall-to-wall installation and prints from Stockbridge Fine Art Print. We continue to be as committed to supporting the local community as we are about featuring local produce and making all of our sauces + dressings in-house (and no freezers, ever!)
Continuing to keep things in the Philly family, the menu marker boards were illustrated by hand by Kelly Franklin, and the space was designed by honeygrow working with local DAS Architects.
Penn's Executive Director of Real Estate, Ed Datz, commented,
"Welcome to the neighborhood, honeygrow. We are excited for the opening of this popular Philly start-up in the Penn retail scene. Their 'growing local model' with offerings of wholesome, fresh foods and collaborations with community groups, artists, and neighbors are sure to be a hit with the campus and beyond."
The hours for our #hgPenn location are the same as Center City: open daily 11am-10pm—can't wait to see you! Follow us on Facebook, Twitter, + Instagram to keep up with us in real-time!