Local Suds: Right Proper Brewing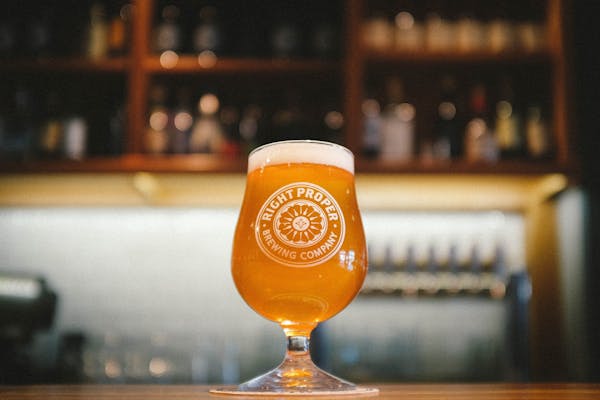 DC is continually redefining itself, shifting further away from its government and tourist roots into a more authentic small town, rich with culture, art and really, really good beer. One of the breweries contributing to DC's evolution is Right Proper Brewing, a craft brewery with roots in the burgeoning Shaw + Brookland sections of the city. We met with co-owner Leah Cheston, wife of owner/founder Thor Cheston, at their Shaw Brewpub to learn more about their journey, their beer and their mission to bring DC residents together over a carefully crafted brew.
hg: Thor Cheston shifted his focus from medical studies to an interest in beer. Why the sudden change to a relatively unrelated field? What (if anything) 'clicked' inside him, causing him to shift attention solely to opening a brewery?
leah: Thor developed an interest for craft beer in college. He picked up a part-time job at Pizzeria Paradiso Georgetown while attending the post-bach / pre-med program at Georgetown. The job offered exposure to craft beer, but also opportunities to influence the craft beer program. He told his mom that he wanted to open a brewery after he retired. His mom's response was…
"If opening a brewery is the end goal, why wait, start now."
hg: how would you classify the identity of the brewery itself? What role do you serve in the DC beer scene, and in the communities that you call home?
leah: the brewpub + brewery were always meant to be part of the communities they were in, not impose on them. We chose neighborhoods we knew we could grow with and contribute to. We also felt like DC could use a neighborhood brewpub—with fresh, affordable beer + food that was approachable—and with friendly staff so it felt like home.
hg: what sets your brews apart from others? Is there a signature technique or factor that is found in each of Right Proper's brews?
leah: our head brewer, Nathan Zeender, has always turned to more traditional brewing techniques where yeast is key. We have two brewing programs—one based on clean, standard fermentations and the other based on mixed fermentation with wild yeast strains. Regardless of the style, we aim for a well-balanced beer that's easy to drink. Our mixed fermentation beers are often open fermented at the Shaw Brewpub or fermented in giant French oak foeders at the Brookland Production House. We also experiment with barrel-aged beers. The barrels + the foeders allow the yeasts to take on a new life in their own microclimate, so these beers will take on a little funk or spice, sometimes tart. Our line-up of beers is wide ranging—from light table beers to more hop focused to more malt focused. We hope that each one has soul and that everyone can find something they like.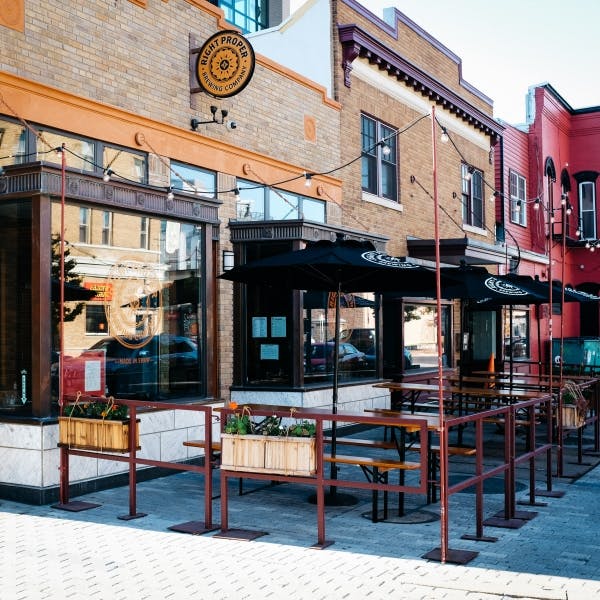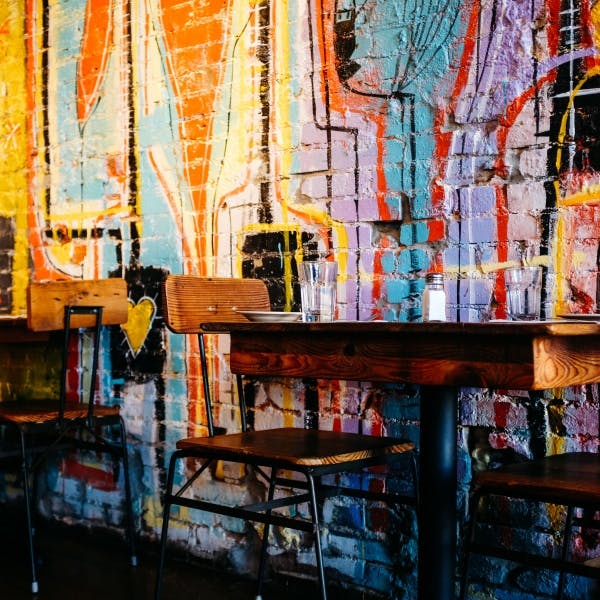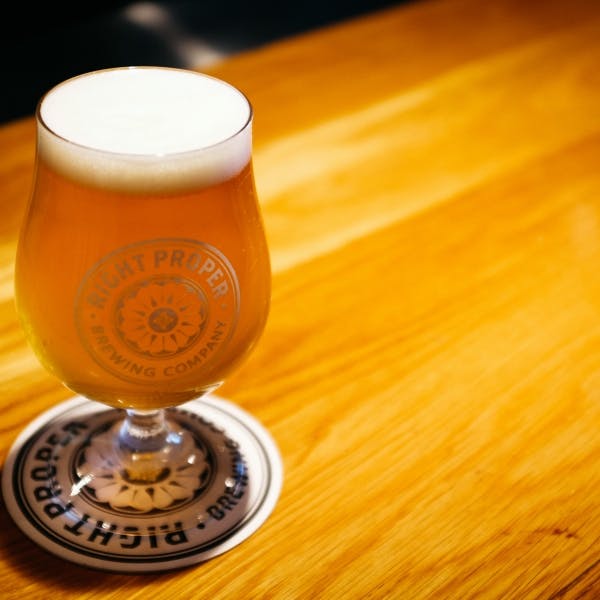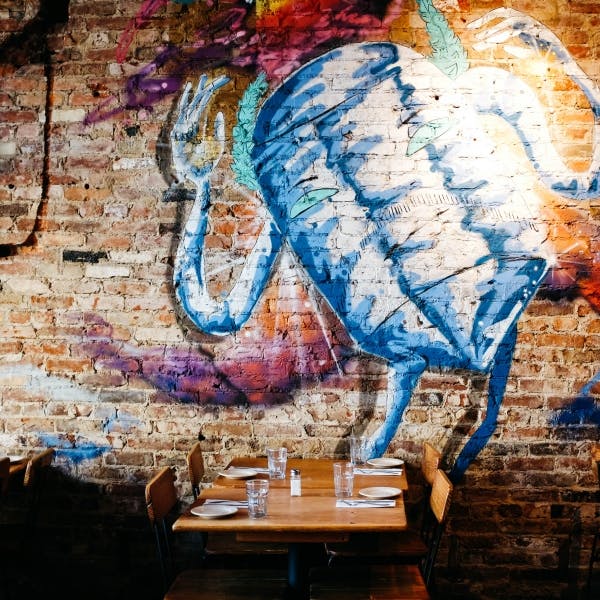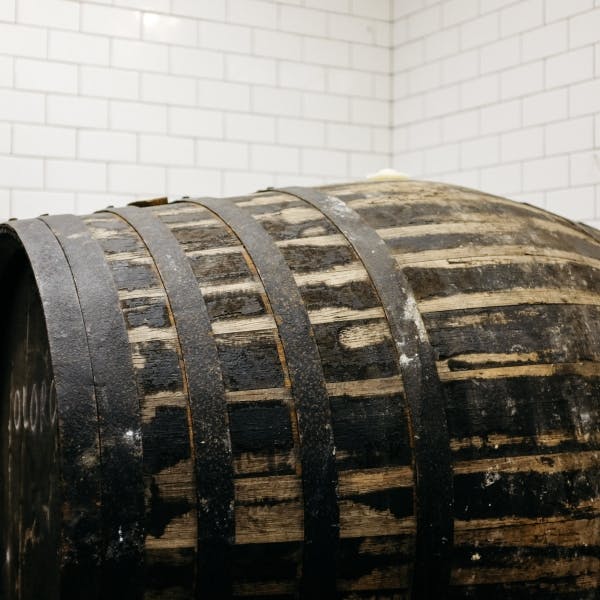 hg: what are your "staple" beers? Any personal favorites? Anything fun + new brewing?
leah: our "staple" beers are brewed at our Brookland Production House + Tasting Room. Our most popular, and Thor's favorite, is Raised by Wolves, an aromatic Pale Ale. My favorite is Baron Corvo, a bière de garde fermented in our French oak foeders. The Shaw Brewpub is where we experiment and always have something new. One of our newest, and a little unique, is Hello Darkness, a 2.9% Belgian-Style Anti-Imperial Stout.
hg: why did you decide to setup in DC's Shaw neighborhood? Tell us a bit about the area + space itself (we hear there's some musical history to your building…).
leah: we liked Shaw because it offered so much history, but also a lot of new residents looking for somewhere to go. We are located right next door to the Howard Theater. The space has gone through a variety of owners + transformations, but it's infamously known as Frank Holiday's Pool Room in the early 1900's. Jazz musicians would play at the Howard and then come over to Frank Holiday's Pool Room. Duke Ellington lived in the neighborhood and would sneak in when he was about 12 years old. In his autobiography, he credits the space as where he met a lot of his mentors in jazz. We commissioned a mural by Nico Amortegui on the only remaining wall of Frank Holiday's Pool Room, as an homage to Duke Ellington and the jazz history of the space.
hg: how was the community's reception to Right Proper opening up? How have you seen that neighborhood shift over the years since you've been there?
leah: we felt very welcome from the start. The neighborhood has definitely expanded quite a bit since we opened and continues to do so with nearby residential + commercial developments.
hg: what was the catalyst for the opening of your second location in Brookland + what processing power does that location offer? Any plans to add another location into the mix?
leah: in our first year at the brewpub, we produced 1,000 barrels of beer on our 5-barrel brewing system. Very little was leaving the brewpub. We wanted to share our beer with other local restaurants, but couldn't really answer to that demand. We started the process for the Brookland Production House and opened the doors in December 2015, two years after opening the brewpub. It is more of a production brewery, with a small tasting room and no kitchen, but we often have food trucks on the weekends.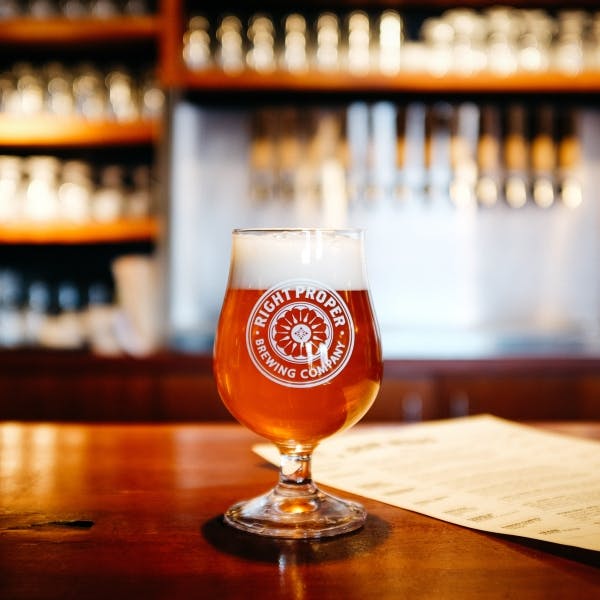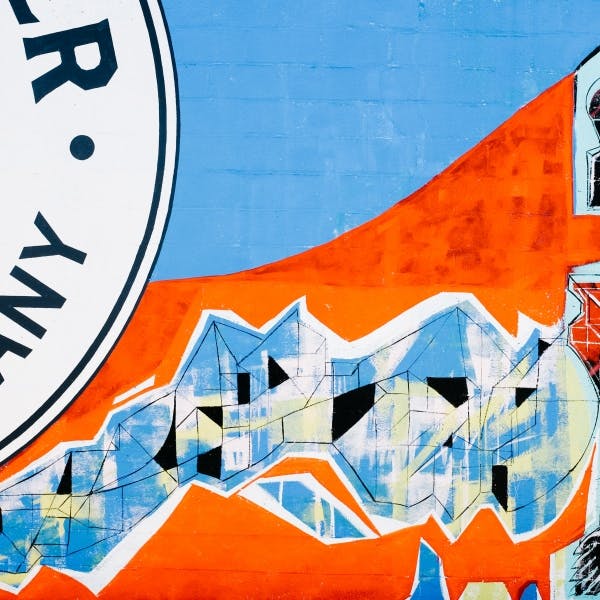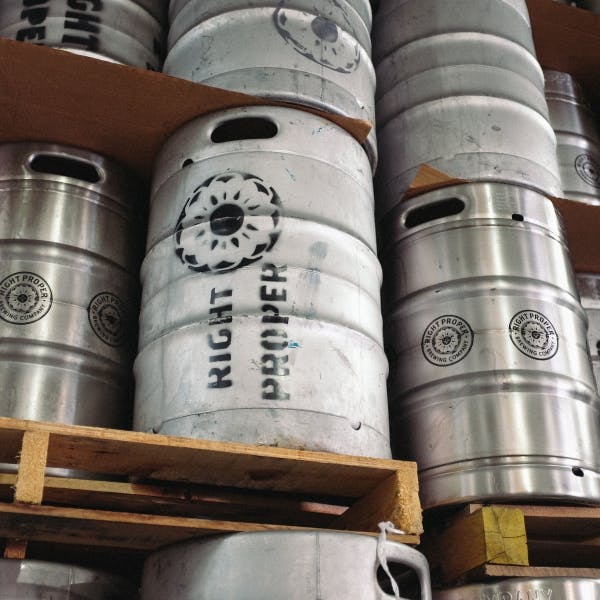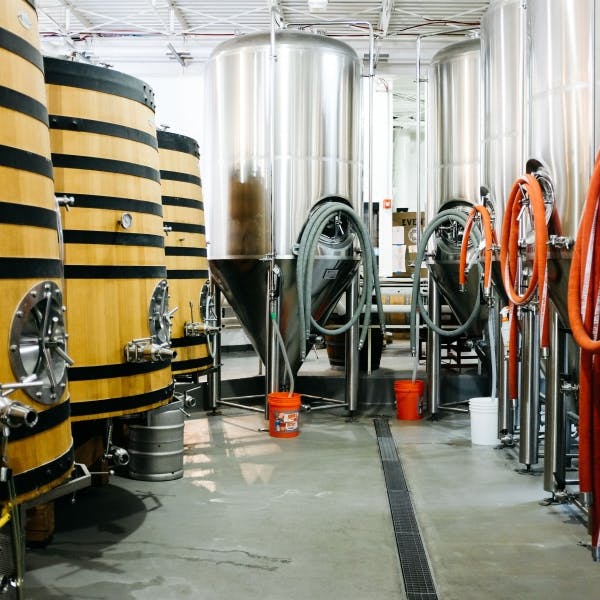 hg: DC is growing, rapidly, introducing new businesses + residents to the area. What is your view on DC becoming more than just a city with monuments + history, and instead being a place folks seek out to settle down + plant roots?
leah: the food + beverage scene is the best it has ever been in DC. Getting recognition such as Bon Appetit's Food City of the Year in 2016, and the first Michelin Guide is only going to help people think of DC in different ways. DC will always be a strong city for tourism, but it offers a lot as a place to live as well. DC is also very neighborhood-centric, and we love that…
"…each neighborhood offers a different culture + feel."
Thor and I have personally been very happy to call the Brookland neighborhood home.
hg: why was it so crucial to have a refined culinary operation to pair with the brewery? Are your food offerings idealized to pair well with what's on tap?
leah: working in the restaurant industry, Thor and I would often get off work late without the time or energy to cook at home. It was challenging to have dinner in DC + get out with a bill for less than $100. We wanted an option for food that was fresh and well-made, but without requiring much thought, or money. I'm from North Carolina, and we felt American fare with a nod to Southern comfort best complemented our approach on hospitality. The beer menu changes daily, but there's such a variety that there's always something for everything on the menu. We also have an extensive cheese menu—cheese + beer are a lovely match!
hg: where can we find your brews outside of your two locations? Do you offer any distribution, canning or bottling?
leah: we currently distribute to DC, Maryland, Northern Virginia + a little bit in New York. Right now, our beers are only available on draft, but we have plans to start canning soon. (editor's note: cans? Yes, please!)
follow Right Proper Brewing on Twitter and visit their website for updates to their beer menu + events calendar! Swing by either their Shaw Brewpub or Brookland Production House locations to grab some suds yourself!