HGmusic: Sweet Memories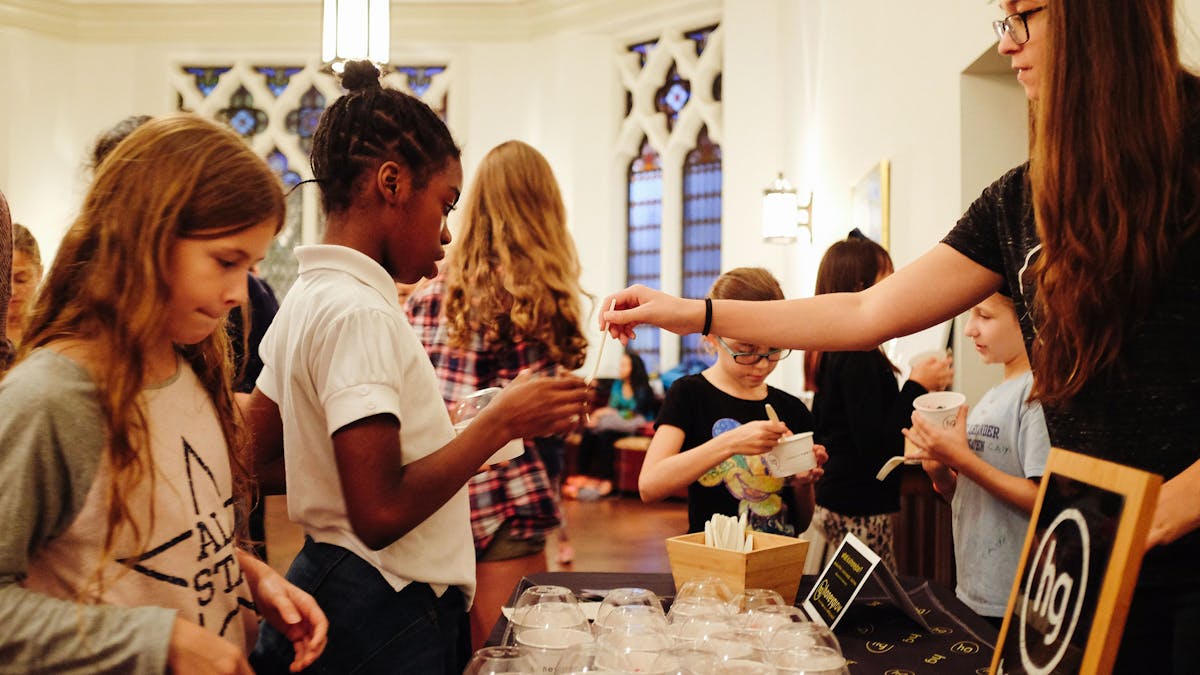 throughout our year-long partnership with Musicopia, we've witnessed countless examples which prove #ArtEdWorks. Musicopia's mission is to provide opportunities for children to experience, learn, perform + appreciate music. We were proud to support Musicopia through our #hgMusic campaign during the '16-'17 school year.
honeygrow has gotten a glimpse of several Musicopia ensembles over the course of the year: Andrew Jackson's HOME Rock Band, the Musicopia Percussion Network (MPN), and the Musicopia String Orchestra (MSO). We fueled Musicopia's students with our signature honeybars at rehearsals + performances throughout the year, and we also donated a full sound system to Andrew Jackson Elementary School, a Musicopia partner. Jen Denis, Chief Brand Officer, had an extra special connection with this particular school, as she lives in the neighborhood and often hears the students rehearsing.
Jen said: "On behalf of honeygrow, we are so happy that we can support programs like this and support Musicopia in everything that they do. I also live right around the corner so I hear this music all of the time when I'm walking around the neighborhood, and I'm really glad that we can contribute to something that is so important to so many kids and so much of the community."
our honeybars were truly a hit on every occasion and the students weren't shy about enjoying their snacks. We never had leftovers, and we always had requests for seconds!
wrapping up this year's partnership, Executive Director of Musicopia + Dancing Classrooms Philly, Denise Kinney, shared the following:
"My deepest gratitude to honeygrow for believing that #ArtEdWorks and supporting Musicopia in bringing music to students in the neighborhoods they serve during the 16-17 school year! Special thanks to Justin Rosenberg, CEO and Jen Denis, Chief Brand Officer, for their leadership of this meaningful partnership."
Denise adds: "Congratulations to honeygrow on their 5 year anniversary. Here's to 50 more!"
Musicopia put together this short video to thank us for so many sweet memories:
follow Musicopia on Instagram, Twitter + Facebook or visit their website to learn more about their programs + how you can get involved!