Hgmusic: An Evening with Mso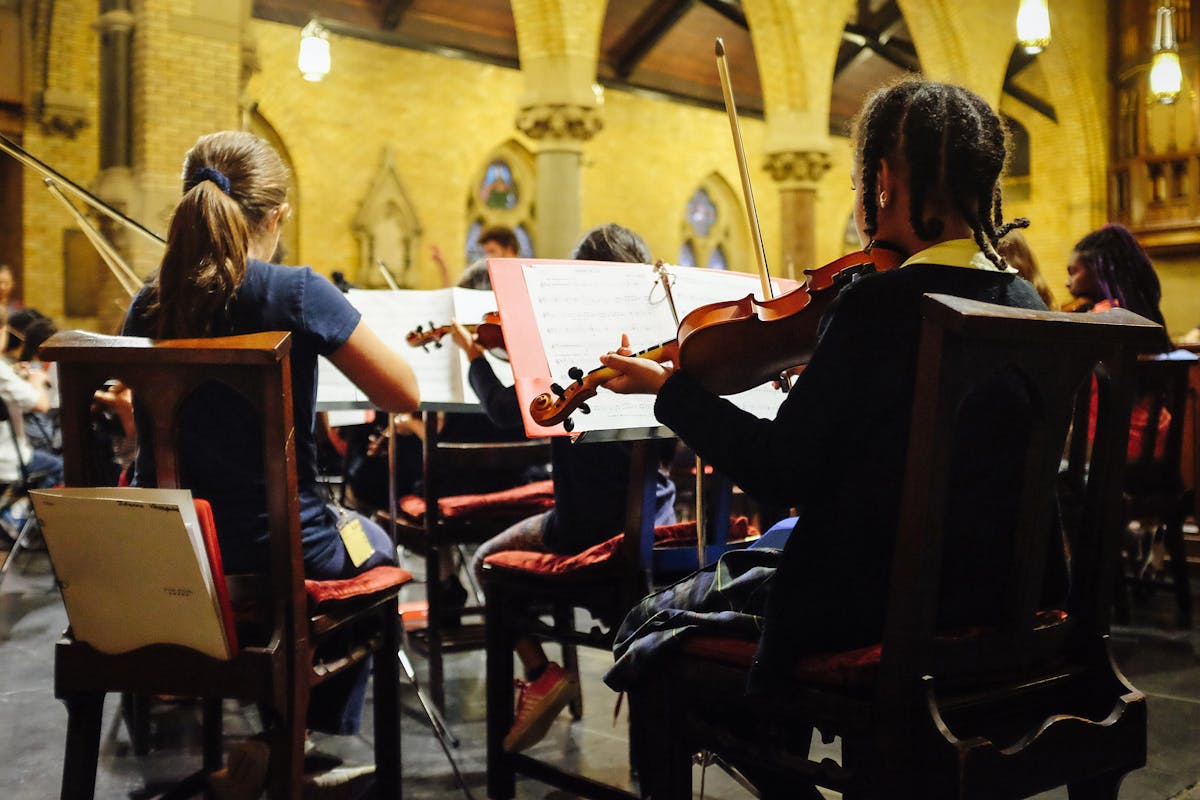 "It's honeygrow!" exclaimed one of our young musicians as she caught a glimpse of the snack being prepared. These kids join the Musicopia String Orchestra for the music, but they certainly enjoy the snack break during weekly rehearsals. Musicopia String Orchestra program, founded by Musicopia in 2005, is based on the philosophy that participating in serious, long-term musical endeavors can have a transformative impact on students, encouraging discipline, teamwork, and personal development. Students rehearse every Tuesday, preparing for their performances. Many students come to rehearsal straight from school; still others may not go home to a hot meal. So Musicopia makes a point of providing snack time for all students during rehearsal.
On October 18th, honeygrow came to a Musicopia String Orchestra rehearsal at the First Presbyterian Church in Philadelphia with an extra special treat: it's delicious, signature honeybar, made with fresh fruit, local honey, and housemade whipped cream, topped off with granola and coconut flakes. As part of our year-long partnership through their #hgMusic campaign, we're working together to help young musicians across the Philadelphia region, continuing to demonstrate that #ArtEdWorks. Musicopia cannot thank honeygrow enough for its support!
We were delighted to have several honeygrow staff members visit the rehearsal. Reflecting on the experience, Kyle Huff, honeygrow's Social Media Strategist, said:
"It was a pleasure to witness firsthand the effects that music education has on Philadelphia's youth."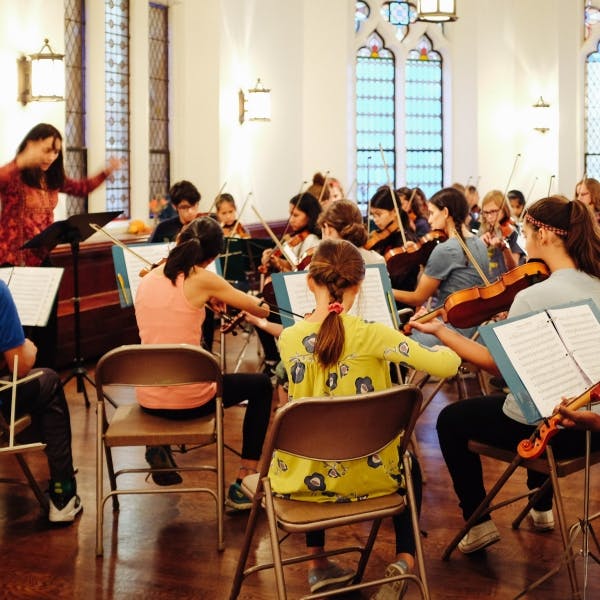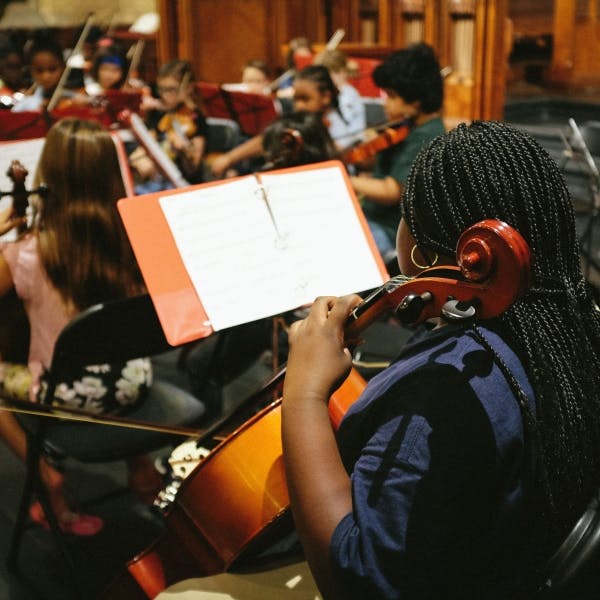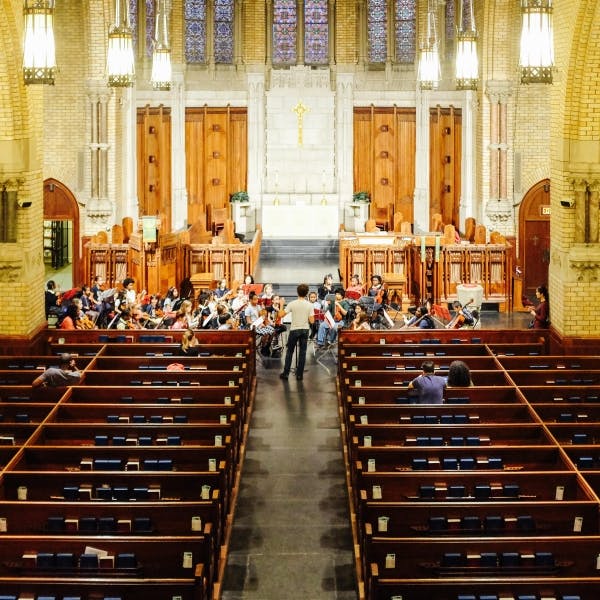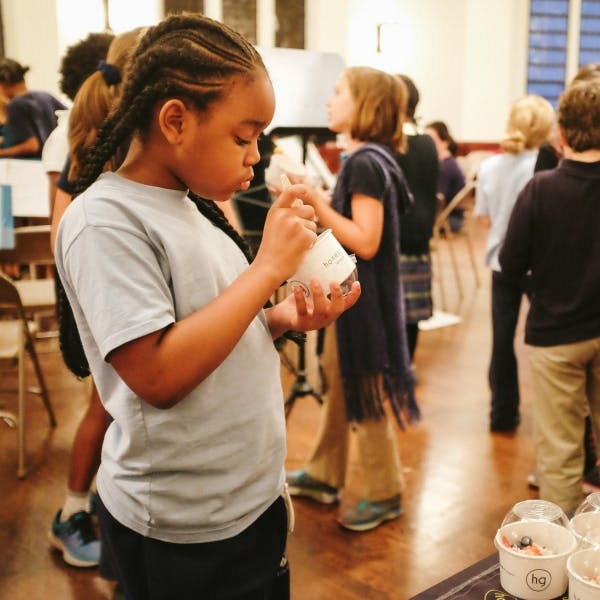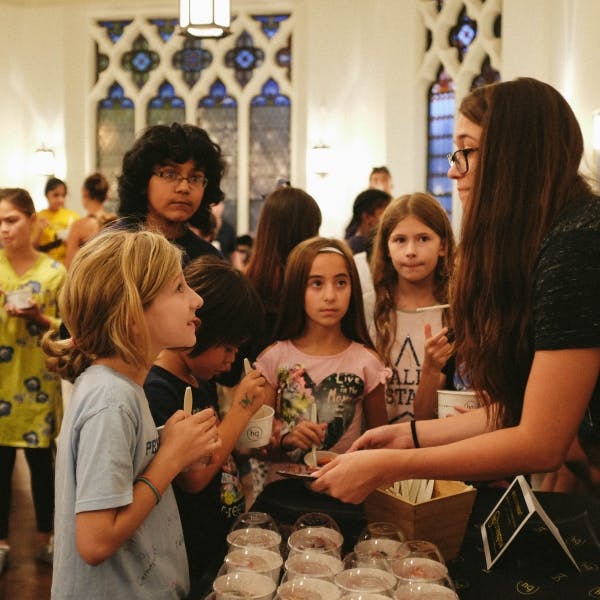 Jen Denis, Chief Brand Officer, added:
"I am blown away by these kids! Their commitment and attention alone are impressive, not to mention their actual skills! A room full of hyper kids transformed into a tiny orchestra right before our eyes. I could not be more proud to support keeping music education alive and well, and fed well too!"
It's no secret that it can sometimes be difficult to get children to eat healthy snacks, but the MSO students – from the youngest to the oldest -- lined up for a honeybar, many returning for seconds. It was wonderful to see the children enjoy honest eating. As the old saying goes, "they were like kids in a candy store," only these kids weren't in a candy store; they were lined up for fresh, honest food. They were enriching their lives with the endless benefits of music education and proper nutrition.
Musicopia anticipates many more fruitful endeavors with honeygrow and is happy to provide our musicians with the opportunity to grow with them!
the public is welcome to attend the Musicopia String Orchestra Winter Concert on Saturday, January 28, 2017 at 4pm at the Church of the Holy Trinity, 1904 Walnut Street, Philadelphia.