East of Broad: Welcome to HG11Thst!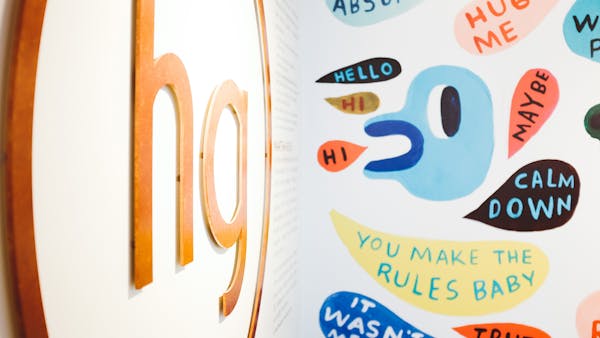 we're thrilled to announce our seventh Greater Philadelphia location (+ 17th overall), #hg11thSt, is now open at 15 S 11th Street! Located at the corner of 11th + Ludlow (just south of Market Street) in the rapidly expanding Midtown Village neighborhood, our newest spot brings our fully customizable stir-frys, salads, honeybars + cold-pressed juices east of Broad in Center City for the first time. We're thrilled to share the building with our friends at The Yard: Midtown Village co-working space and are eagerly awaiting the arrival of Mom's Organic Market, opening just across 11th Street later this summer.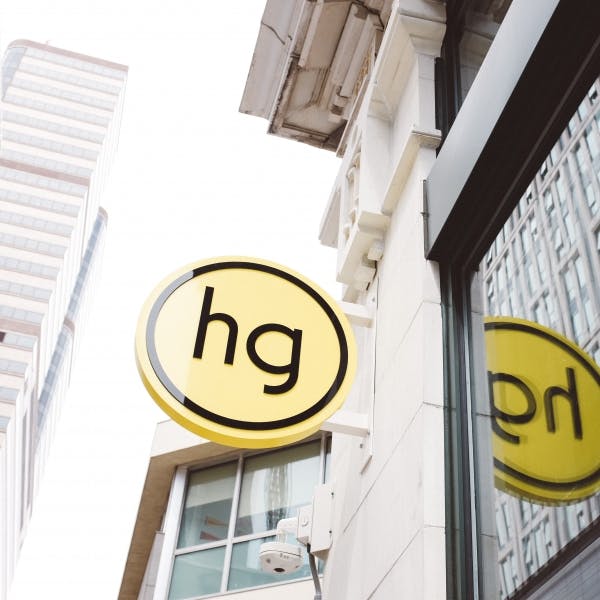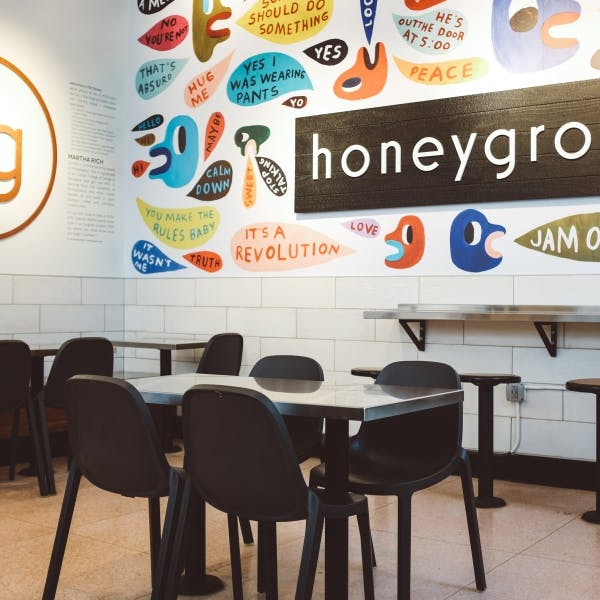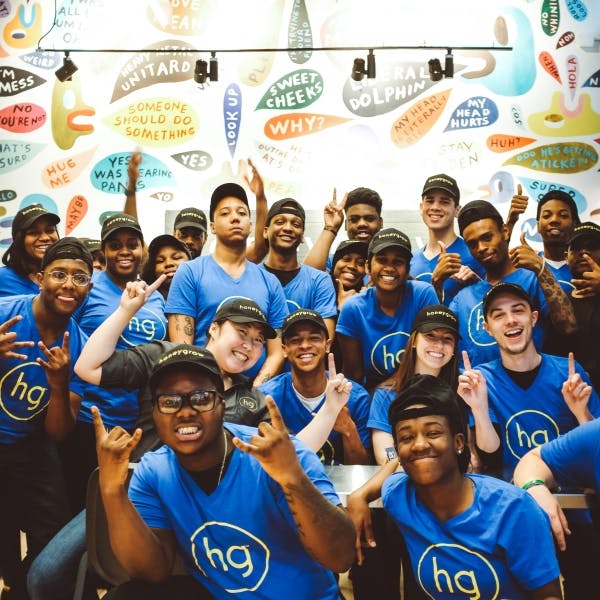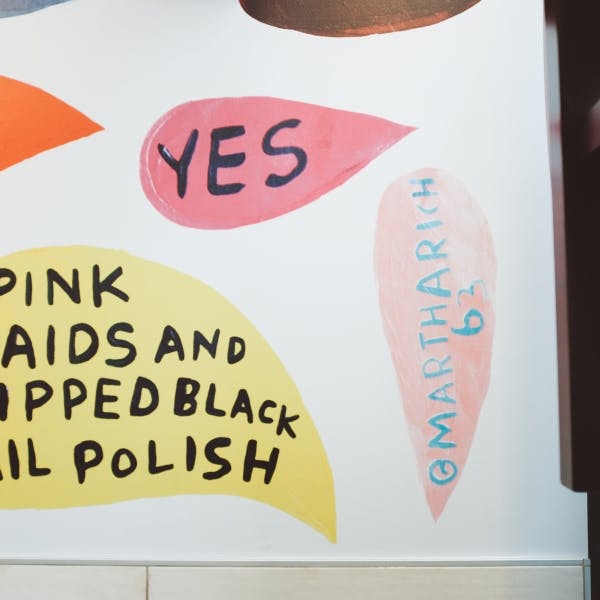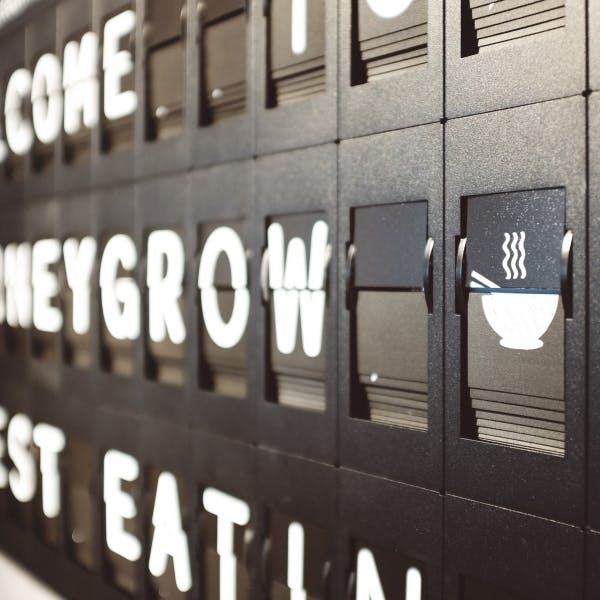 as found in all of our locations, #hg11thSt will feature our proprietarily-designed touchscreen ordering system where you'll be able to customize suggested stir-frys, salads and honeybars, or create your own. Complimenting the modern aesthetic designed by Jennifer Carpenter Architect, local artist Martha Rich has completed a vibrant, compelling mural which is prominently displayed on the south wall nearest the entrance. Our friend Lizzy McErlean has once again hand-illustrated our menu boards + Local List.
"Our 11th Street opening is incredibly exciting—it affirms our commitment to our hometown and also gives us a chance to be a part of an amazing emerging neighborhood," per our Founder + CEO, Justin Rosenberg. "At the heart of honeygrow is a commitment to our local roots and the city of Philadelphia—it was only yesterday that I was on the wok at our 16th St location just hoping that we can make payroll and possibly break even for the month. Fast forward five years later, and we have a chance to be opening on this side of Broad Street and working hand in hand with organizations like Rosa's Pizza and Back on My Feet."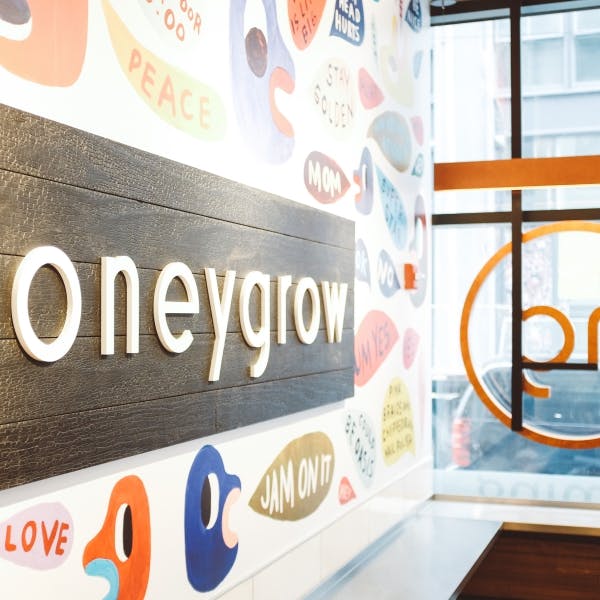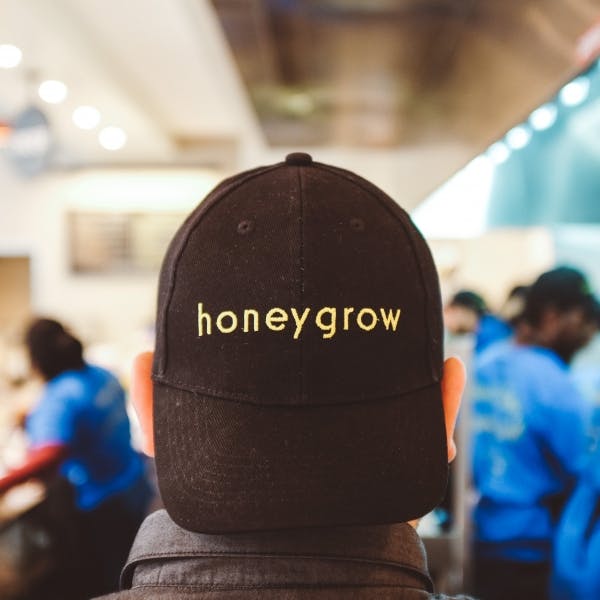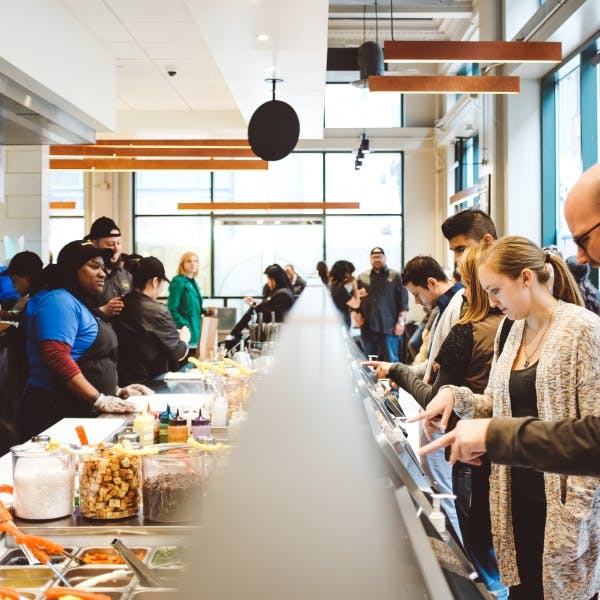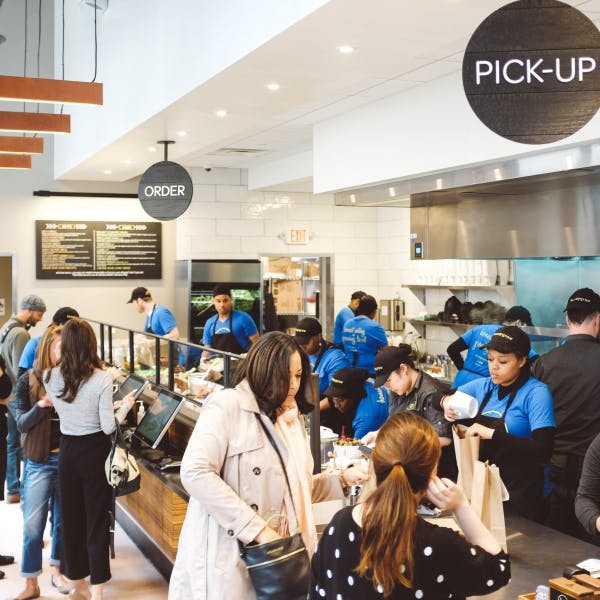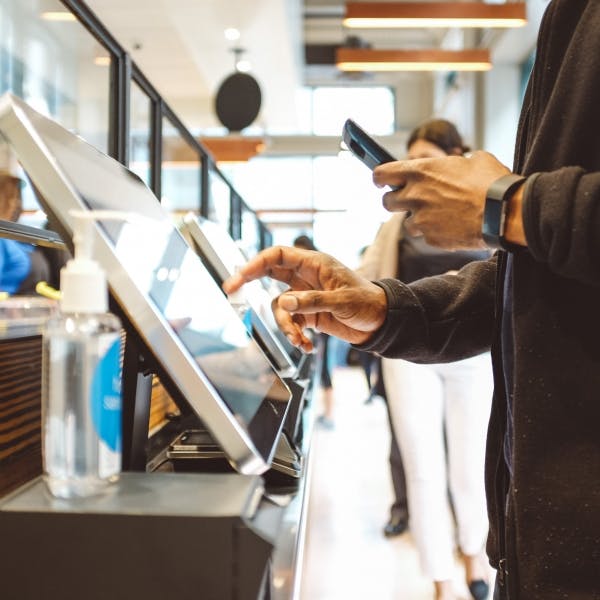 our 11th Street location features our signature salads including our new White Bean Tuna salad (with romaine, organic arugula, tuna, pickled peppers, onion, tomato, herbed white beans), as well as our popular stir-frys including the Philadelphia regional specialty, Philly Roast Pork (with freshly made egg white noodles, Yards Brawler au jus, roast pork, organic baby spinach, broccoli, red onions, chili flakes, asiago shavings). Also available are our original hgJuices—better off red, orange you thirsty, green is good—all cold-pressed with no sugar added + created exclusively for honeygrow. #hg11thSt willl also support orders via the hgApp, available now for iOS + Android, on day one!
visit us—hg11thSt is now open at 15 S 11th Street in Midtown Village, 11AM-10PM daily!