District Local: Glen's Garden Market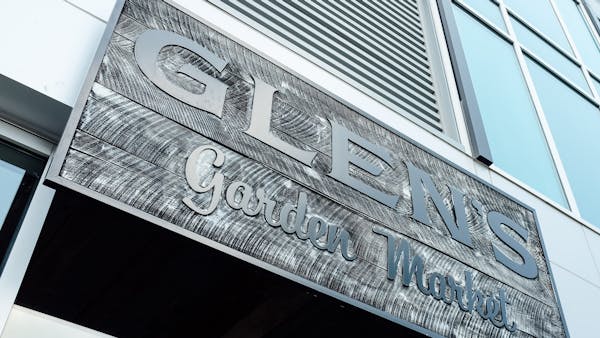 upon our arrival in DC, we were inspired by other area businesses who like to focus on the local aspects of the district. Union Kitchen DC helps incubate + launch new DC food concepts out of its Ivy City commissary space while Atlas Brew Works delivers top tier craft beer to the city by way of a fully solar-powered brewery. These local food + drink options usually end up in the same place for consumers to purchase — Glen's Garden Market, a small grocer based in Dupont Circle. Glen's has an extreme focus on all things local — featuring products + produce sourced within the Chesapeake Bay Watershed. We recently connected with Glen's Founder, Danielle Vogel, to learn more about the company's history + mission, as well as get more information on their recent AccelerateHER DC contest...
hg: hi Danielle! Before we get into the ins and outs of Glen's Garden Market, tell us a bit about yourself + your background… how did Glen's Garden Market come to be? What served as the catalyst for its creation? How does climate change factor into your overall mission with the company?
danielle: grocery is a tradition that stretches back a hundred years on both sides of my family. That said, it was never my interest. I always intended to come to DC to work for my hometown congressman—and that's exactly what I did. I spent ten years working on the Hill where I was involved in writing the last major Senate climate change bill, the American Power Act with Senator Lieberman, Senator Graham and Senator Kerry. When that bill failed, and it became clear that there was no path forward for legislative progress, I had to find a way to continue making climate change progress.
So, I founded a business to make incremental climate change progress, or, as we call it, "progress one bite at a time." Every single decision we make keeps the environment in mind, from ways that are really large, like our sourcing methodology, to things that seem really insignificant to most people. We don't have any paper or plastic bags at Glen's, we only use reusables. All of our equipment is the most energy efficient available on the market, and we retrofit most of it to make it even more energy efficient. We built our bar tops out of post-consumer recycled paper; we built our walls out of reclaimed cattle fencing. We built our industrial walk-in freezer inside our refrigerators so that we don't lose as much energy. Our kitchen doesn't generate any food waste, and we operate on 100% solar power.
When folks walk through our doors, they find a beautiful, hip grocery/deli/craft beer bar, but what we've created is a very mindful, entirely intentional climate change agent.
hg: for those who've maybe not visited yet — what is Glen's Garden Market? Grocer, café, restaurant, all of the above?
danielle: we're all of the above! Our shelves are lined with traditional grocery staples, as well as small-batch, locally-made specialty products. Our café is an espresso bar by day and a craft beer and local wine bar by night. Our deli serves fantastic house-made salads, sandwiches, pizzas, paninis, and soups. It's a very cool little spot.
hg: a shared mission between Glen's + honeygrow is to source from + support the local community as much as possible. Why is it so important for you to help sustain the Chesapeake Bay watershed by working with local farmers + other small businesses?
danielle: for us, the idea of focusing on the states of the Chesapeake Bay Watershed had everything to do with our mission to make climate change progress. We knew we wanted to source locally, but did not want to draw an arbitrary circle on a map around our store. As animals, water is a critical element, it made sense to align our watershed with our foodshed. The focus allows us to dramatically reduce the emissions we'd otherwise be putting into the environment by minimizing transportation and refrigeration emissions. By serving Good Food from Close By, we're also affirmatively growing our local food economy.
hg: who are some of the local farmers, businesses + partners you work with to ensure your customers are getting the best possible local food + products? How do you identify these partners?
danielle: given our business model, it'd be nearly impossible to list all of the local farmers and partners. We have a rigorous set of sourcing + quality standards—we want our neighbors to feel as though they can trust us to make purchasing decisions that reflect our shared commitment to our environment. Folks come to us everyday with new products to consider and we also seek out new vendors on a regular basis.
Beyond that, we are deeply committed to growing local small businesses along with our own. In the five years we have been operating, we've launched 79 local food businesses that share our commitment to sustainability. Of those, 44 are owned by women. We incubate + accelerate those, and we help them scale, so that eventually they can find placement in the bigger stores. We can collectively displace demand for industrially produced food. That's how we extend the tentacles of our movement beyond our four walls.
hg: you also engage the local community by hosting a variety of events at your space… what're a few of the events you hold + what do you hope your neighbors gain out of these experiences?
danielle: we love hosting our neighbors. It's a wonderful way to build community and highlight our partner producers. We have a few annual events like our birthday party, held every year on Earth Day. We also hold an annual Dogtoberfest every October with housemade German fare, beer, and all the doggies our patio can hold. Our ongoing events range from a weekly neighborhood fun run to frequent brewery release events. We offer classes + clubs as a way for our community to engage with each other, and we host field trips to physically connect our neighbors with the people who make the food they enjoy. Glen's is truly an activated community center—a place where folks come to eat, chat, learn and engage. It's a very special place, and we have a lot of fun creating new and interesting opportunities for our neighbors to engage with each other and with the Good Food we all enjoy.
hg: the values which you instill in your team include exceeding expectations, honesty, and problem solving (among several others). Why is it important for your team to keep these values in mind through day-to-day operations?
danielle: because of our unwavering commitment to our mission + values, we can't compete with the big guys on price point or product mix—we're never going to have a bigger selection than they do, and we're not the cheapest place in town—so we choose instead to compete on experience. Our values define our culture, and our culture is our differentiator. Essentially, they provide the parameters for all of our interactions with our neighbors, our vendors and each other. We speak to each other in the language of our values—whether to praise, correct or motivate—and they are deeply integral to the ethos of Glen's Garden Market.
hg: tell us a bit more about your AccelerateHER DC campaign, which exists to help launch + propel a like-minded, woman-led food concept...
danielle: this year for our five-year anniversary, we wanted to very publicly double down on our commitment to supporting women food entrepreneurs. We've already launched 44 woman-owned food companies, giving nearly 50 badass ladies their very first chance to sell their products on our shelves, but we wanted to do even more.
We created AccelerateHER DC, our very first pitch competition, to identify and support the next great thing in food. We solicited applications from women who own relatively early-stage food product companies within the states of the Chesapeake Bay Watershed, and evaluated them based on things like their dedication to sustainability, their growth aspirations and, of course, the deliciousness of their food.
We received over 60 applications, which were whittled down to five finalists by a panel of judges. The finalists delivered their pitches live on Earth Day at Glen's Garden Market, as part of our Earth Day Birthday celebration.
The winner, Little Wild Things, received a $10,000 no-strings investment, a yearlong professional mentorship with myself and key members of my senior team, and monthly human resources and strategic planning consulting with Melissa Jones, Philanthropic Consultant and Food Systems Advocate. In addition, Little Wild Things received a complimentary entry to the Good Food Mercantile in Brooklyn this July, an amazing opportunity to meet the very best independent specialty retailers in the country.
hg: tell us about the winner of the contest, Little Wild Things, and what ultimately led to them being chosen as the winner of the AccelerateHER DC campaign…
danielle: Little Wild Things distinguished themselves from the competition with a particularly compelling application that demonstrated a commitment to sustainability and community, a vision for the future of the business and a clear, progressive + productive intention for the prize money. They sealed the deal with a terrific presentation in the live pitch phase, and were ultimately the judges' unanimous pick. They made it super easy for us.
hg: hi, Chelsea + Mary! How did Little Wild Things get its start? What types of products do you offer?
little wild things: Little Wild Things was the dream of Mary Ackley. After taking a graduate course in botany, she decided she wanted to learn how to farm profitably. When she was rejected from the famous farm of Joel Salatin's, Polyface Farm, she turned to books, YouTube, and the internet to fill in her training gaps. Chelsea joined the team two years later, and together, Mary and Chelsea run Little Wild Things.
Little Wild Things sells Certified Naturally Grown microgreens, shoots, and edible flowers. We sell wholesale to chefs, bakers, bartenders, and grocers. We sell retail at pop up farmers markets around DC, including at Dupont Circle, and our neighborhood market, Bloomingdale. We also sell online directly to home chefs with delivery via on-demand courier.
hg: you're a 'city farm' operated out of 1/8th of an acre in the middle of DC. Naturally that presents its own challenges in terms of available space… how did you approach + eventually overcome this challenge?
little wild things: Yes, it's challenging! Mary originally applied SPIN (small plot intensive) farming practices to Little Wild Things. It's a very successful model in peri- and suburban communities in which farmers tend several small plots (usually residential backyards or front yards) that add up to enough land for a small business. For us, being located directly in a large city presented an even tougher space challenge. Eventually Mary identified that institutions, such as churches and schools, tended to be the only ones who had any meaningful amount of property. After reaching out to a monastery on a run one day, Mary found our outdoor farm, where we grow our edible flowers.
The indoor farm has been more challenging, as commercial rent is expensive! We got our start in the cellar of The Pub + The People, in just 300 sf. Now, we are in a warehouse in NE operating at 3x the size in just 8 months. We are working on building out another warehouse in NE to fit our growing needs. It will also have a public viewing area so the farm can be used for events, tours, and tastings.
hg: tell us a bit about microgreens themselves — what are some interesting or little-known facts about these tiny crops? What are some primary uses for these greens?
little wild things: microgreens are tiny, flavorful, and super nutritious! They come in a range of textures, colors, sizes, shapes, and flavors, with the common theme that they are grown for about 8-28 days before we cut them. We grow nearly 40 varieties and make custom mixes too, which is a lot of fun.
Microgreens have on average 3-7x the nutrient density as their adult counterparts. Meaning, for example, that micro broccoli has much more Vitamin C per ounce than a broccoli head you might pick up at the farmers market. They are NOT sprouts, which I think can be confusing. Sprouts are just the germinated (or sprouted) seed. This usually takes 3-5 days. Microgreens, however, have leaves, true root systems, and have photosynthesized. We also grow our microgreens in Certified Organic soil, so we aren't hydroponic.
hg: how is it being a women-led business in DC? Are there any challenges (unexpected or otherwise)? How has (or how will) the Glen's Garden Market AccelerateHER DC campaign + prize helped you further grow your business?
little wild things: I think that we get the usual looks of surprise from people when we say we are farmers in the city! No one is ever expecting that, since it's such an atypical career in DC. Especially when I say that the farm is a full-time job employing several people, full-time, including myself, that's when people are really taken aback. Moreover, neither Mary nor I grew up on farms, so as first-generation farmers, we find that our peers are curious + supportive. It's really, really hard to find full-time, salaried farming jobs, especially in cities. It's icing on the cake that we're all women. It makes for an incredible work environment.
The AccelerateHER DC prize has already been transformative, even in our short time working with Danielle + her team. We've seen an increase in our sales and number of clients. We've dived into the mentorship, which has been incredibly fruitful already. At the end of the day, we are a small business, so there are more things we have in common with other small business owners than not. It's been refreshing to speak candidly with other women who have struggled with similar business challenges, including everything from broken equipment to hiring to negotiating leases to the high cost of doing business in DC. Those are commonalities!
hg: what's next for Little Wild Things? Where can we learn more about your story + follow along for updates?
little wild things: next for us is a move to our permanent home! We're aiming for this fall. Join our mailing list + follow us on Instagram for updates, announcements + to see what's in season.
to learn more about Glen's Garden Market, visit their website + follow them on Facebook, Instagram + Twitter
visit their flagship location at 2001 S St NW in Washington, DC